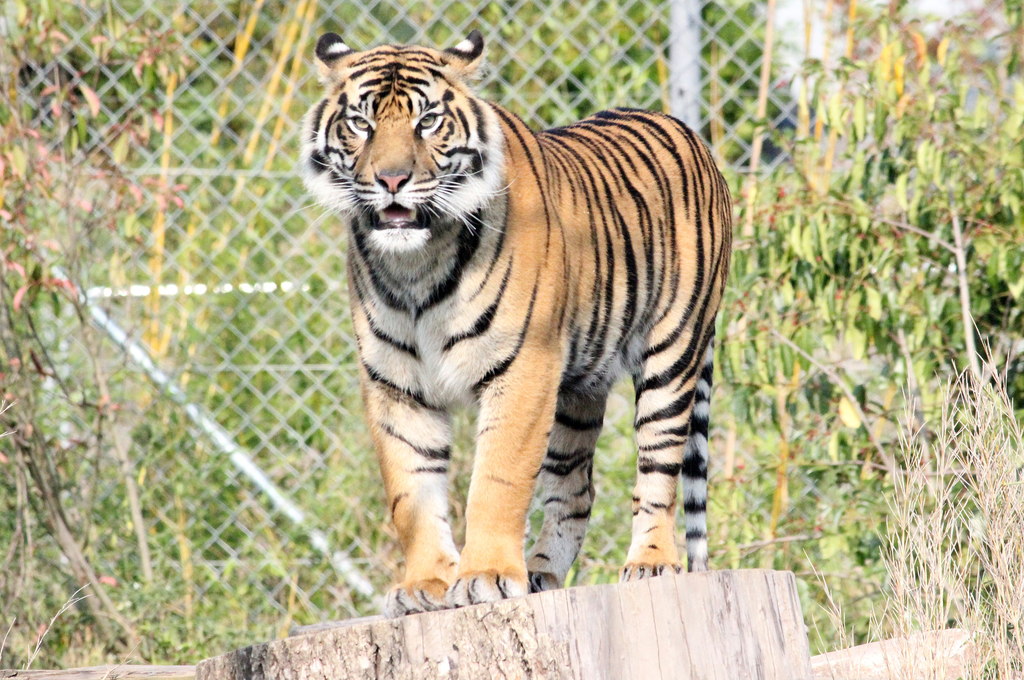 Chester Zoo will be allowed to re-open from Monday, it emerged tonight.
It follows a high profile campaign from the Zoo, local politicians and thousands of supporters and visitors who signed a petition.
Zoos, safari parks and drive-in cinemas can all reopen from June 15 in England, Boris Johnson announced at 10.30pm tonight (June 9).
The further easing of restrictions will be spelt out tomorrow (June 10) as the Government tries to kickstart the economy further in the face of the COVID-19 pandemic.
Under pressure from zoos like Chester which warned they faced threat of permanent closure, the Prime Minister will say they can reopen as long as they uphold social distancing rules.
The move will pave the way for Chester Zoo and others to reopen alongside non-essential shops, despite schools remaining closed to many year groups.
A Downing Street official said: "People are continuing to make huge sacrifices to reduce the spread of coronavirus and avoid a second spike.
"But we know it is tough and where we can safely open up more attractions, and it is supported by the science, we will do so.
"This is by necessity a careful process, but we hope the reopening of safari parks and zoos will help provide families with more options to spend time outdoors while supporting the industry caring for these incredible animals."
Indoor amenities at zoos will have to remain closed, and refreshment services to be takeaway only.
Crewe & Nantwich MP Kieran Mullan joined other Cheshire MPs in calling for Chester Zoo to be helped by Government.
Dr Mullan said: "Thank you very much to Zoos Minister Zac Goldsmith who listened to us at the weekend and pushed hard for this.
"Thanks to everyone who got in touch and supported Chester Zoo! Well done.
"The Zoo has done a lot of work to get ready so I expect will be ready to reopen soon. Great effort everyone! Share the good news."
Eddisbury MP, Edward Timpson, said he was also delighted with the news.
He said: "It's fantastic that the Government has heard our concerns and decided to permit the zoo to reopen from Monday.
"I would like to thank all concerned constituents for raising this matter and donating to the zoo's cause and Defra for listening to myself and my colleagues."