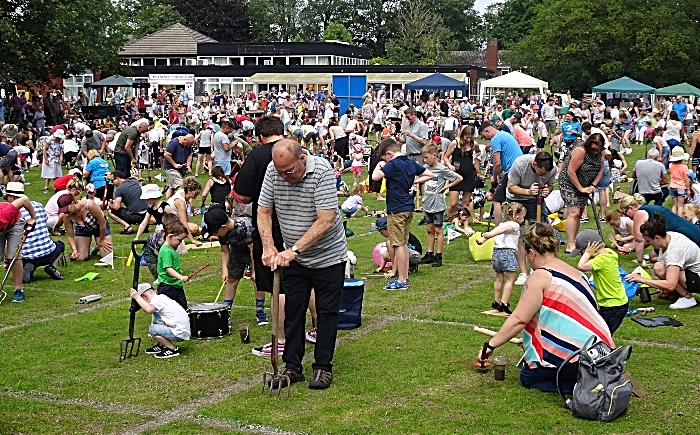 It's the famous Worm Charming event of the year – but with a difference!
Due to pandemic lockdown restrictions, the Willaston Worm Charming Championships will be held "virtually".
Normally, the event is held in the grounds of Willaston Primary School and attracts hundreds of competitors from across the UK and even further afield.
The event has been featured on national TV is one of the quirkier British pastimes!
But this year, participants will be competing from home – marking out a 'plot' in their own gardens and joining in the competition on Zoom.
The competition, organised by Friends of Willaston School Association, should be as a popular as ever and takes place on Saturday June 27.
Plot registration is now open.
To take part you can email [email protected] with details to join in with the 'official event' on Zoom.
Registration will close on June 25 or earlier once they reach 100 participants.
You can measure up a 2m x 2m plot in your garden and join in purely for fun from 2pm.
(Image, top, courtesy of Jonathan White)