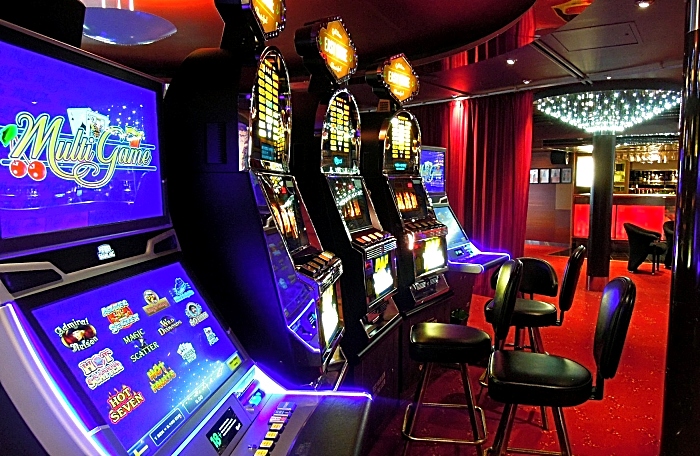 As we continue to deal with the conditions and effects of the coronavirus outbreak, we're still seeing events and entertainment going virtual.
Around the world, sports leagues are beginning to start up without fans, such that the only way to consume them is through television and streaming.
New films are being released directly to online streaming platforms.
And right here at home, we learn events like "Pride in the Park" would be re-imagined as a virtual event as well.
It's all being done in the name of safety, and in some cases it's been pleasantly innovative.
On the other hand, the ongoing digitisation of recreation and entertainment may make it difficult for some live events and in-person entertainment to come back.
Perhaps most notably, it's becoming fair to question whether the UK's brick-and-mortar casinos will be able to make a full comeback once this is all behind us?
Generally speaking, the UK's casinos are quite strong.
From the most active London neighbourhoods to the smallest coastal towns, there are casinos of varying size and style dotted around the country.
And for the most part, as far as we can tell, they do a fairly good business.
However, they were naturally among those in-person businesses required to close a few months back, and they're not reopening yet.
We recently learned that early July will bring about more openings around the UK, but nightclubs and casinos are among the types of venues that will remain closed.
That alone is a blow to the UK's brick-and-mortar casinos.
But there are also a few other reasons to suspect they may face long-term difficulty even when it does become time to reopen.
For starters, the UK has an online casino industry that is every bit as strong as its in-person one.
As many brick-and-mortar venues as there are, the UK's casino sites have even more gaming opportunities, and are far more accessible.
They provide digital adaptations of virtually all popular casino games, they cater to untold thousands of gamers, and they seem to be getting more sophisticated with each passing year.
It's likely already that enthusiastic casino visitors have turned to these online alternatives during periods of lockdown.
And we suspect many will stick with them, at least for a while.
Compounding this potential issue is the fact online casinos are still growing and expanding.
The UK is maybe the best-known country in the world for these games, but the games' spread abroad is indicative of an industry on the rise.
Canada, in particular, has done a remarkable job of putting forth a collection of gaming sites that very closely matches what people find in the UK.
The Canadian sites aren't always exactly the same – different companies and game providers are emphasised to greater or lesser extents than they might be in the UK.
However, the games that can be found on those sites — both in the wildly popular online slot category and where table games and other arcades are concerned — are virtually identical.
Likely thanks to the Canadian influence, some of the same games are even beginning to trickle into the US, where casino gaming isn't even allowed in most areas.
And for a while now, some of the same games and gaming providers have been popular in places like Australia and New Zealand.
All of this signals expansion, and makes it all the more likely that online casinos — in the UK, Canada, and elsewhere — will just continue to draw more attention and demand more improvement.
In short, it's a part of the gaming world that is visibly on the rise, meaning it's poised to improve further even as in-person casinos lose business.
As all of this is happening, it's also becoming clear generally that some of the ways in which we've adjusted to digital lifestyles may have staying power.
For the most part, conversations about the lasting potential of digital changes relate to education or people's jobs.
In those cases, we're likely to see at least something of a return to normal.
For less essential activities, however — such as going to the cinema, or visiting a casino — our tech alternatives may be here to stay.
None of this necessarily spells doom for a brick-and-mortar casino industry that has thrived in Cheshire and around the UK, for a very long time.
But given all of the factors just outlined, surviving 2020 and thriving in the future may be more difficult for casinos than many other businesses.