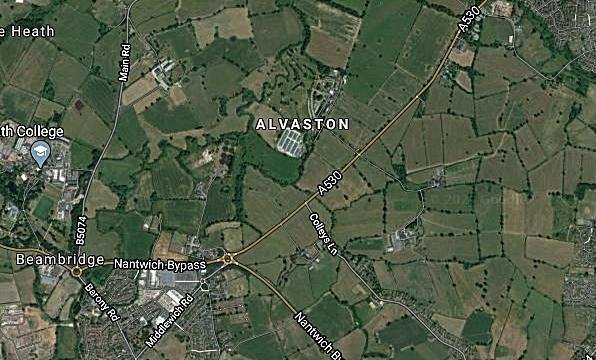 Beam Heath Trust 2020 payments in Nantwich have been cancelled in 2020 due to COVID-19 safety fears, the trust announced today.
Each year, the trust issues dividends – delivered by hand – to those trustees who qualify for payments under the terms.
But trust chairman Kevin Hammersley said today it was now impossible to carry this out safely.
Mr Hammersley said: "Due to the ongoing coronavirus epidemic and the possibility of a further wave in the autumn, The Trustees of The Beam Heath have reluctantly decided that it has become impossible to carry out safely the Distribution payment for 2020.
"Whilst the infection rate is somewhat less than when the initial decision was made, there is no certainty that it will reduce sufficiently to be without risk to recipients and Beam Heath Trust Officials.
"Various ways in which the Distribution could have been implemented have been investigated but all proposals were not without the possibility of some exposure to the virus.
"Safety is the overriding factor and as this could not be guaranteed the decision to cancel became inevitable.
"Discussions will take place as soon as it is practical to decide on the best way to proceed in 2021."
The trust is managed under rules set out in the Beam Heath Act 1823, and a dividend is distributed annually to qualifying householders of the ancient parish of Nantwich.
The dividend represents surplus income of the Trust from rents and investments on around 600 acres of agricultural land to the north and east of the town on both sides of the Middlewich Road from the Barony to the Rising Sun Inn.
There was once a Nantwich race course on Beam Heath.
The course opened in 1729 but racing ended in 1824 when the heath was enclosed by hedges and fences.
More details about the trust and how the dividend payments work can be found here.
(Aerial image of Beam Heath Trust land, courtesy of Google Maps)