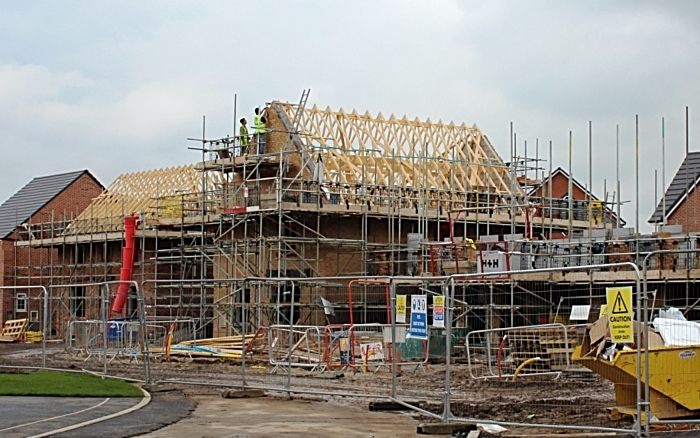 More than 2,700 people and organisations voiced their views on the second phase of Cheshire East Council's Local Plan Strategy.
The authority has summarised those views in a new 188-page Site Allocations and Development Policies Document (SADPD).
The SADPD follows on from the Local Plan Strategy, and aims to provide more detail and potential sites in and around Nantwich and its other towns for future development.
A 'call for sites' took place between February and April 2017 when landowners, developers and interested parties were invited to submit proposed sites for consideration.
The six-week consultation took place in August and September 2019 and a summary of the feedback received from the public can now be seen in the latest draft.
For example, the consultation identifies land at Broad Lane as potential development, and encourages smaller site housing development.
The report on page 145 says: "The overall scale of housing growth particularly on smaller sites, should be increased so an adequate degree of flexibility can be applied to ensure the SADPD plans positively for growth.
"Broad Lane, Nantwich represents a suitable and sustainable site which can be delivered in the short term and should therefore be allocated for housing."
The draft also indicates that land between Peter de Stapleigh Way and Broad Lane, should also be suitable for development.
"The additional land to the south of Nantwich between Peter Destapleigh Way and Broad Lane is available, suitable and achievable should the Council need to look again at any of its proposed allocations as a result of the discussion at the Examination," says the report.
It also covers many rural villages, with parties identifying potential sites for development in Shavington, Wrenbury, Bunbury and Audlem.
And it summarises current potential Gypsy/Traveller sites in the borough.
Cllr Toni Fox, Cheshire East Council cabinet member for planning, said: "I am really pleased with the level of feedback we received, and it is important that we take the time to carefully consider all of the points made to us about the plan.
"The next step will be to decide later this year what amendments, if any, may be needed to the SADPD before its submission to the Secretary of State for examination by an independent planning inspector.
"We do not rule out publishing changes to the plan for further public consultation prior to its submission."
For a summary of the responses received to the SADPD visit
https://www.cheshireeast.gov.uk/planning/spatial_planning/cheshire_east_local_plan/site_allocations_and_policies.aspx