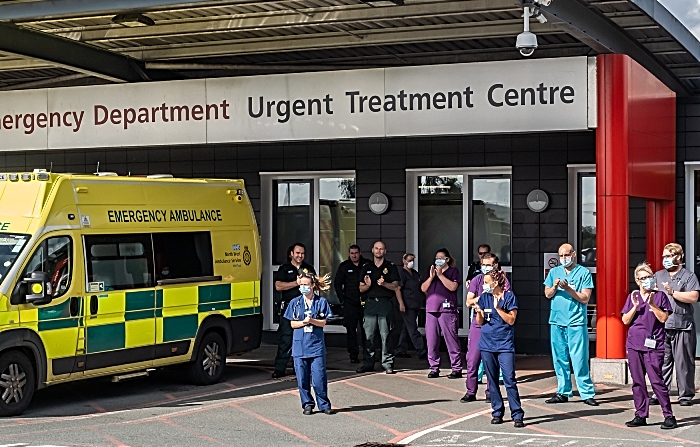 Families and workers across South Cheshire joined in the national "clap for NHS" birthday celebration, writes Jonathan White.
People gathered outside their homes, on doorsteps and in front gardens at 5pm yesterday (July 5) for the national "pause for applause".
It was designed to give the public a chance to applaud and pay tribute to NHS staff on the 72nd anniversary of the health service.
The round of clapping was inspired by the weekly "Clap for Carers" initiative to thank key workers during the height of the coronavirus pandemic.
In Nantwich, North West Ambulance Service – First Responders parked on Barony Park to sound their sirens.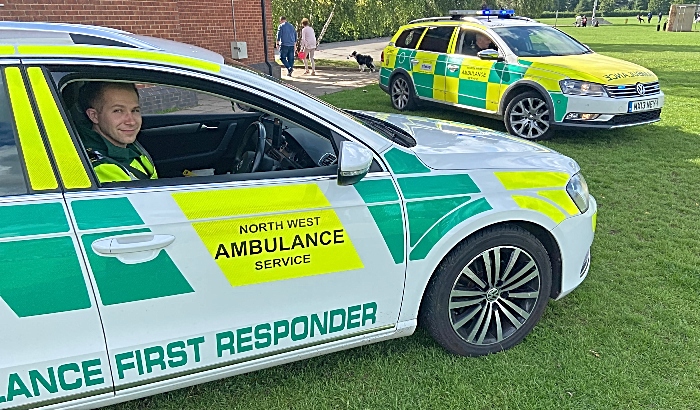 And across the park Mark and Mandy played tunes on their saxophones to residents and passing pedestrians on Park View.
On Saturday (July 4), UK landmarks were lit up blue in celebration and remembrance including Downing Street, the Royal Albert Hall, Blackpool Tower, the Shard and the Wembley Arch.
NHS Cheshire Clinical Commissioning Group accountable officer Clare Watson said: "In recent months the Cheshire NHS – in partnership with local authorities and many other partners and supporters – has stepped up in ways never seen before to deliver services differently during lockdown.
"Quite simply, this could not have been achieved without the commitment, skill and flexibility of Cheshire's health and care workers.
"But the unprecedented challenge facing the NHS would also have been made all but impossible without the support of countless other people – the key workers who have kept the county going, the volunteers who have supported our most vulnerable and the people of Cheshire too, who have embraced lockdown measures to help protect the NHS.
"For months people stepped outside their homes every Thursday evening to clap their support for carers, key workers and the NHS.
"So it's only fitting that – to mark the 72nd birthday of the NHS – we now say thank you back."
The NHS was an idea spearheaded by Labour MP and then minister of health Aneurin Bevan after the Second World War.
The aim was to provide medical care free at point-of-need to all British residents, regardless of wealth.
(Images courtesy of Jonathan White and Peter Robinson)