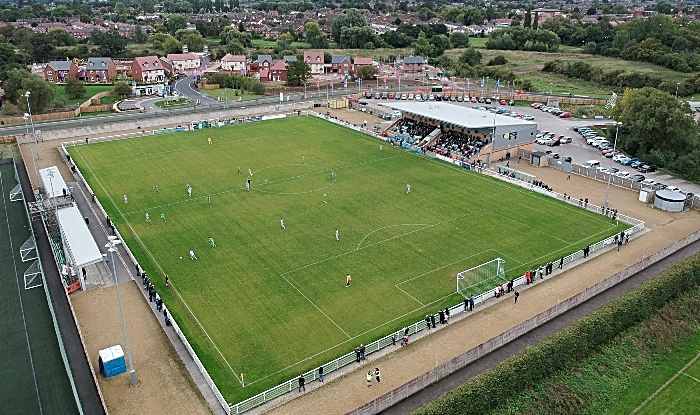 Nantwich Town FC have launched a new online Community Football booking app.
The app can be used to book Saturday Community sessions, Veterans Football, Walking Football, and Summer Soccer Schools at the Weaver Stadium off Waterlode.
As sport slowly emerges from lockdown, the community sessions and summer soccer schools are designed to get youngsters kicking a ball and keeping fit, under the eye of qualified coaches.
All sessions will follow the Covid-19 Government guidance.
Lyndon Wain, the club's Community Football Officer, said: "I'm really pleased to be launching this app and during the testing and soft launch, we have seen lots of community football online bookings with great user experience feedback and very few issues at all.
"It shows how many spaces are available and the payment system is quick and intuitive – peace of mind that you or your child is booked on a session and no queuing at the club shop to pay!
"Our summer soccer school dates have been launched and start next week Monday 27th July. Each day is 9am-3pm.
"Not only does this offer a superb way to get those football skills back after enforced inactivity, it gets the kids out playing football and perhaps allows the parents to catch up on their work or even some well earned downtime!
"I'm delighted with the response so far and its great to see the club and community football back to some normality – rest assured we are following all COVID-19 guidelines."
The booking scheme link is: https://nantwich-town-fc.class4kids.co.uk
Summer Soccer Schools
Week 1 – Mon 27th July 2020 – Fri 31st July 2020
Week 2 – Mon 3rd August 2020 – Fri 7th August 2020
Week 3 – Mon 10th August 2020 – Fri 14th August 2020
Week 4 – Mon 17th August 2020 – Fri 21st August 2020
Week 5 – Mon 24th August 2020 – Fri 28th August 2020
(image courtesy of Jonathan White)