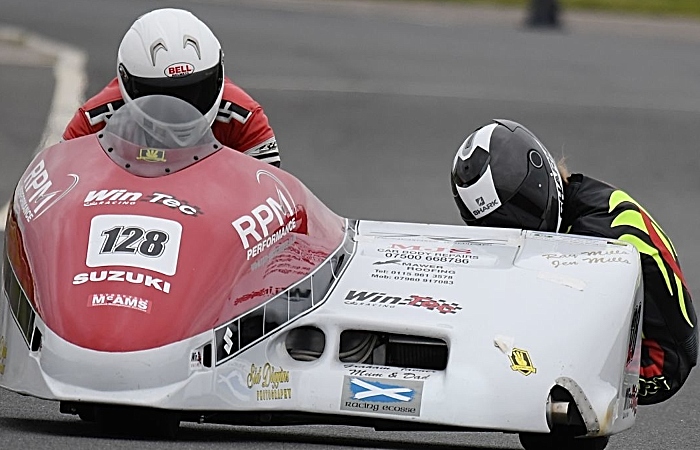 A South Cheshire woman is firmly in the passenger seat as she joins a sidecar racing team looking to compete in 2021 championships.
Amy Dodd, from Crewe, has joined Newark sidecar driver Simon Horton, despite the 2020 Pre Injection Sidecar Racing Championship being cancelled because of COVID-19.
Amy and Simon have used the time to perform test days and try out the new engine.
Amy, aged 20, is fairly new to the sport of sidecar racing.
Last year she took to the track as passenger to her father at Darley Moor, but ended the season in spectacular fashion with a crash that saw the outfit flip on its roof!
This did not knock her confidence and made her even more determined to race again.
And when she discovered WINTEC Racing was looking for a new passenger she jumped at the chance to join forces with Simon.
After a strong performance at a two-day test at Blyton, the team had a new member.
Simon said: "The new Suzuki GSXR 1100WP engine ran well all weekend and Amy gelled with me very quickly so we are in a good position to get some racing under our belts.
"The Pre Injection Championship is cancelled for this year but we will take the opportunity of racing with the EMRA club at Mallory at the beginning of August to get some laps in.
"We will then take in the test day at Darley Moor for some more testing before we head to Donington Park for the Bemsee club meeting in early September.
"After that, if the opportunity arises, we will complete more testing as the more track time we can get together will serve us well for the 2021 season when the pre injection championship gets back underway."
The EMRA club meeting is at Mallory Park on August 1/2.
(Image credit Sid Diggins)