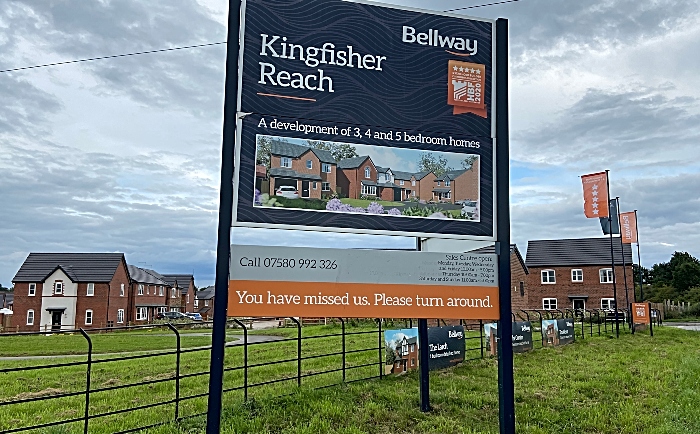 Residents in Wistaston say their lives are being made a misery by noise and vibration from a building development near their homes, writes Jonathan White.
The disruption has been caused by several days of impact hammer pile driving on the 150 dwelling Bellway 'Kingfisher Reach' housing development.
The contractor – Sheet Piling (UK) Ltd – is using an impact hammer technique to drive more than 50 long support steel piles into dense soil adjacent to Wistaston Green Road, Wistaston.
The piles will provide a terraced area to prevent new build houses slipping down the bank towards Wistaston Brook.
The process started on Wednesday (July 22) and with a break for the weekend is due to be completed on Tuesday July 28 – five working days in total.
Local householders – many who are self-isolating or working from home during the coronavirus crisis – have taken to social media to vent their anger with many complaining about the constant, intolerable loud banging noise from the machinery that causes their houses to 'shake' and also produces a 'sonic boom' of noise.
There are separate reports of the pile driving noise being heard over a mile away from the construction site.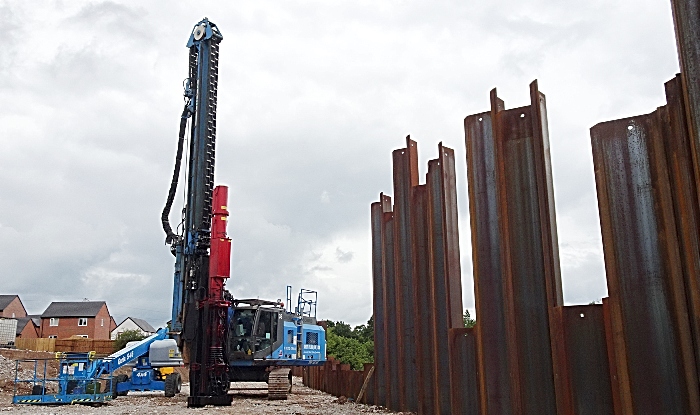 A resident of nearby Windermere Road, who wished to remain anonymous, said: "I am a key-worker on a night-shift and the constant noise from 8.30am to 5pm over several days has been horrendous.
"The vibration has been so bad at times in my house that ornaments and books on shelves have been moving and pictures on walls have been rattling.
"It sometimes feels like a train is running through my home!
"I have tried earplugs to get some sleep, but they have not worked.
"The noise from the hammering also produces a sonic boom effect which reverberates around the estate. Bellway do not care about the local people!"
A representative from Bellway said: "The contractors will not be working over the weekend and have informed us that work should be completed by Tuesday [28th July]."
(Images courtesy of Jonathan White)