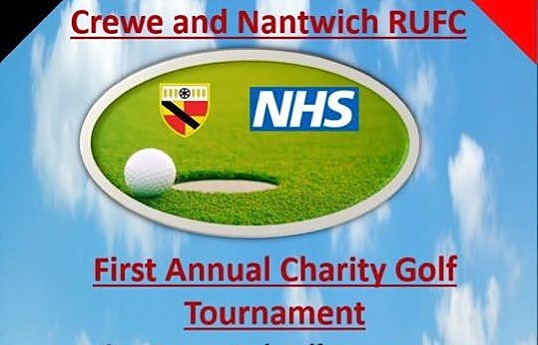 Crewe & Nantwich RUFC members are in full fundraising swing – by organising a charity golf day in aid of NHS and Leighton Hospital.
Members of the Vagrants-based club will be staging its first annual charity golf event at Queen Park golf club in Crewe on Saturday August 8.
It is open to all comers who can compete in teams for a variety of prizes.
Entry free is £20 per person, and there will be prizes for Best Dressed, Longest Drive, Nearest the Pin, Winner's prize and Last Place prize.
It's open to all golfers and non golfers, with a socially distanced social event held at the clubhouse after the event.
All proceeds from the event will go to NHS teams at Leighton Hospital on the frontline of the COVID-19 pandemic.
People and businesses can also donate towards the event.
Organiser and Crewe & Nantwich RUFC member Dan Potts said: "If people want to come down on the day who may be interested in playing at the club someone will be there to speak or if they want to make a donation."
Anyone interested in taking part in the event can do so by contacting Dan Potts on 07739488553, or Richard Smith on 07563391613.