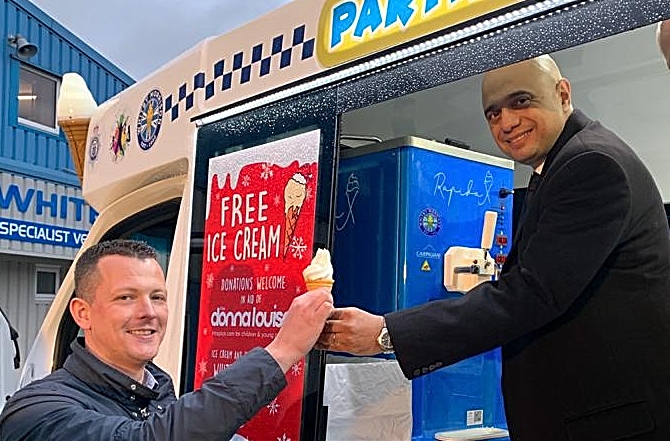 A Government Minister is to push to end tariffs on exported ice cream vans made by South Cheshire firm Whitby Morrison.
International Trade Secretary Liz Truss is to seek an end to a 5% tariff on the vans which can cost up to £80,000.
Crewe-based Whitby Morrison, the largest manufacturer of ice cream vans in the UK, is renown as a world leader and exports to countries across the globe including US, Australia and Japan.
Crewe & Nantwich MP Dr Kieran Mullan called on the Government to support the manufacturer in the upcoming trade negotiations.
The world leading ice cream van manufacturer, which has been operating in Crewe since 1962, was championed by Dr Mullan when he questioned the Government on the upcoming international trade negotiations.
In Parliament, Dr Mullan described the difficulties Whitby Morrison currently face: "They're exporting their vans to more than 60 countries worldwide, but they still face considerable trade barriers.
"Can the secretary of state assure me that in trade talks with Japan, the US, Australia and other countries that we have ice cream vans on the list so we can back this great British export?"
Ms Truss replied: "I congratulate my honourable friend for his championing of this fantastic ice cream van business.
"They are indeed a great export and currently face tariffs of up to 5% with some of our negotiating partners and it's something we will be looking at – removing those tariffs – as well as other tariffs as part of the trade deals we're looking to strike."
The Minister promised he Government will push to end tariffs on UK-made ice cream vans during the upcoming trade negotiations with the US, Australia and Japan.
Ed Whitby, operations director at Whitby Morrison, which employs 40 people and makes between 80 and 90 vans a year, told the BBC: "Around the world we're known in this country for the quality of of our manufacturing and it's nice that the government recognises this."