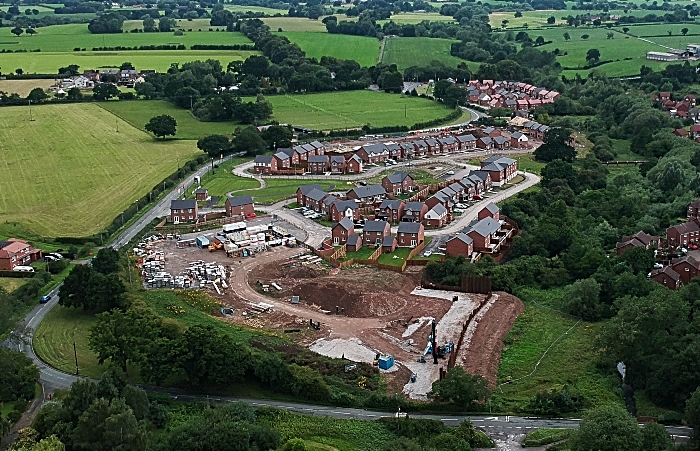 Dear Editor,
As a member of Cheshire East's Local Plan Panel and planning committees for some years, I write regarding letters in the press about housing and the Cheshire East Local Plan.
The previous leader of Cheshire East Council, Rachel Bailey, noted recently that the Labour / Independent coalition abandoned a completed 'Phase 2 Local Plan' consultation, celebrating this in a headline of 2019, as a "reduction in allocated housing sites".
She highlighted the irony of the phrase used by the coalition "we want to move promptly to a position where our five-year supply targets properly reflect the revised approach towards identifying housing requirements".
Regrettably, whilst we've been waiting for movement on this second phase, there has been a number of planning committee refusals, leading to a rise in successful appeals for applications that complied with regulations – approved by the inspector because there were no grounds for refusal.
This adds delay, and possible cost (funded by the tax-payer) when planning applications are refused by the majority coalition members in contravention of expert planning advice.
We were told that the Coalition's new consultation would provide "a …position of strength" and would not risk a "free for all". Sadly, it seems that that "planning free for all" is now upon us.
Along with the "stinging" letter written about the latest decision overturned, the coalition continue to complain about the supposed "chaos" of the 2017 approved Local Plan.
Or do they?
The latest press release of 24th August quotes Council Leader Sam Corcoran (Labour) and Cllr Toni Fox (Independent and Cabinet Member for Planning) saying: "Cheshire East has embraced the need to deliver appropriate levels of housing across the borough with a target of 36,000 homes over the plan period to 2030."
These are the very same targets, approved and delivered by the Conservative administration in 2017 when they were vehemently opposed by these same Coalition members.
It appears that The Coalition are "talking the talk" in the press but not always "walking the walk" in terms of planning decisions.
The Coalition compound this extraordinary 'about face' when they state: "For the last two years, Cheshire East has seen more than 3,000 housing completions – the highest figures ever recorded in Cheshire East.
"It puts the borough among the highest-performing councils for house building investment.
"This council has a very robust housing land supply and is on target to deliver that housing in a planned and sustainable manner by also bringing forward the delivery of supporting infrastructure in accordance with our adopted Local Plan strategy."
We are understandably delighted to acknowledge Coalition's accolades for the Conservative 2017 Local Plan and can only hope that the Coalition's Phase 2, when it is finally revealed later this month will be equally robust and deemed fit for purpose at Inspection.
Yours,
Lesley Smetham
Gawsworth Ward Councillor