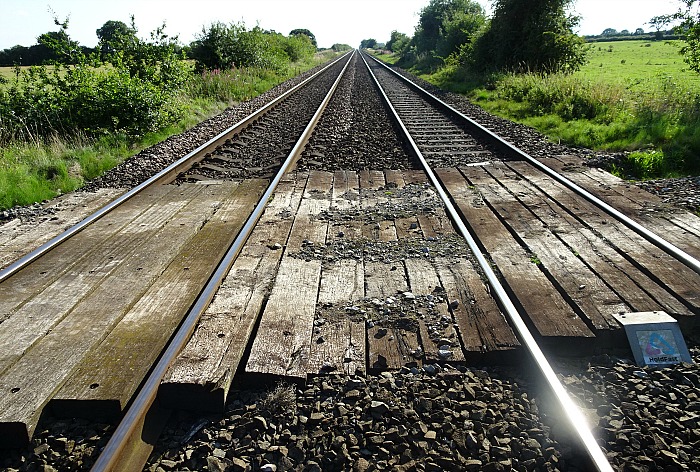 A Nantwich school headteacher has demanded an apology from Network Rail for using an image of its pupils taken more than two years ago to highlight rail safety.
The image, which we have chosen not to publish but has been shared widely, shows two former Brine Leas pupils in school uniform posing on a section of rail tracks between Nantwich station and London Road level crossing.
Network Rail has obscured the pupils' faces, but other former students say they are still recognisable.
It's believed the students were 15 at the time. They are posing to have pictures taken, and one is making an offensive gesture.
BLS headteacher David Cole says he has made a formal complaint to the organisation and believes both former pupils pictured should receive an apology.
Mr Cole told Nantwich News: "I have lodged a formal complaint with Network Rail this morning and I am awaiting a response.
"I have also asked that they publish a correction and an apology to the two people – school age children at the time the photo was taken."
And in a letter to parents, he added: "Brine Leas School takes safety extremely seriously and we regularly discuss the issues faced by children and members of the public about travel to and from school.
"We also ask you as parents to do the same.
"The picture that has been shared by Network Rail is more than two years old and both children concerned have not attended school since 2019.
"We will continue to take positive action about safety and if you are aware of similar incidents then please share them with us. We all have a duty to educate the children over these issues.
"I hope this goes someway to reassuring you and puts the post/picture into context. I have asked Network Rail to repost their message with the correct context."
A Network Rail spokesperson said: "Too many people suffer serious injuries or worse as a result of misusing level crossings or trespassing on the railway.
"The image was used as a reminder to children across the country, who have returned to school this week, that taking risks in this way can have serious consequences.
"The faces of those involved were blurred to help protect their identity as our focus is on reducing the number of school children taking unnecessary risks on the railway."