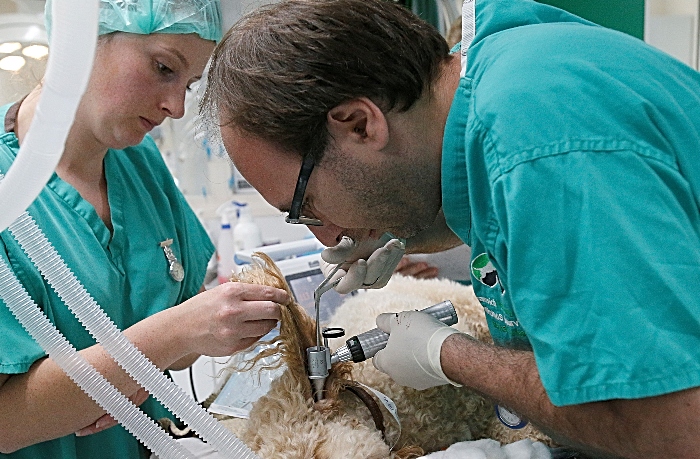 Lockdown has been quiet for many of us – but not when it comes to treating our beloved pets!
And thanks to a massive 24-hours a day effort by Nantwich Pet Vets, thousands of animals have had the care they needed during the Covid-19 pandemic.
Demand has soared so much at the "always there to care" veterinary hospital on Crewe Road, Nantwich, that they are expanding in terms of staff and the services it provides.
They have recently completed a major "cats only" clinic expansion on the first floor that includes lift access at the hospital to provide as stress free environment as possible for our feline friends.
There are now completely separate cat waiting areas, consultation rooms, hospitalisation and treatment areas.
Nantwich Pet Vets have also invested heavily in the latest technology to ensure pets receive the best care, with a new CT scanner now on site as well as more regular visits from the mobile MRI truck.
Their reputation is national – and they receive referrals and second opinions from as far away as Norfolk, Scotland and Cornwall!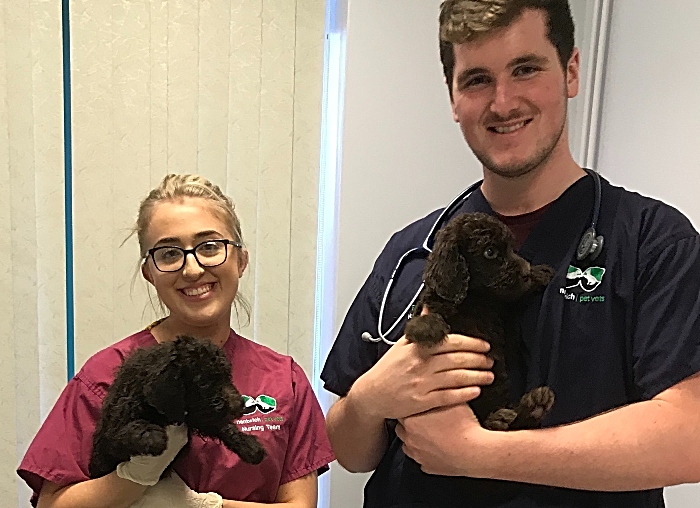 Nantwich Pet Vets used to be the small animal part of Nantwich Veterinary Group.
However, this business split up last year and Nantwich Pet Vets is now an independent organisation, with centres in Crewe and Market Drayton as well as Nantwich.
It employs 80 staff, with 17 veterinary surgeons, providing the only on site round-the-clock 24-hour service in the area.
Becky Green, practice manager, has worked at the practice for almost 20 years after starting as a veterinary nurse back in 2002.
She said: "As the only independent (ie not corporately owned) companion animal vets in the area we've seen a lot more patients during lockdown as we've continued to open and provide a 24-hour service to our clients and their pets.
"We've obviously had to change the way we worked under Covid restrictions, but we're now just starting to allow people in at certain times.
"Usually we would be quieter in the summer holidays, but with lockdown and more people staying at home, it's been busier!
"The key is that as a veterinary hospital we can offer that 24-hour care, where other practices may have to direct clients to other centres out of the area if it's out of hours, or keep patients in without staff on site to look after them."
Routine opening hours are 8am-9pm Monday to Thursday, 8am-6.30pm Friday, 9am-4pm Saturday, and 9am-12.30pm on Sundays.
But the continuous service means that in emergencies, there are always nurses on site and a veterinary surgeon there or on call to come in.
They also offer pet health care plans, a monthly affordable fee to help owners spread the cost of preventative healthcare. The plans can help save £100's over the year.
Becky and the team are currently busy recruiting for additional team members to help keep up with demand and ensure that they are able to continue to provide the very best of care to their patients.
It really is the purrrr-fect place for all those who care about our beloved pets!