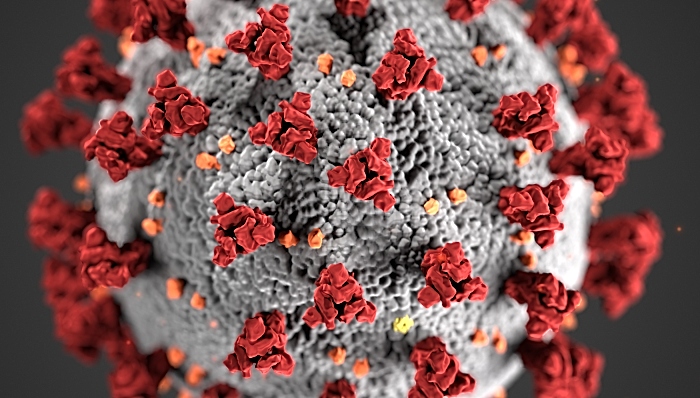 Council leaders have issued a stark warning to residents after Cheshire East saw a four-fold increase in positive Covid-19 cases last week.
In the seven days to September 12, there were 100 confirmed cases in Cheshire East and 106 confirmed cases in Cheshire West.
That's a four-fold increase on recent case numbers, sparking fears the county is following other neighbouring areas Merseyside, Warrington and Halton which are now facing stricter local lockdown measures.
Council leaders in Cheshire say the next seven days are "crucial" to curb the number of infections if more people change their behaviour immediately.
Leader of Cheshire East Council councillor Sam Corcoran said: "There has been a rise in infections across the region during the past few weeks and this is something we need to address now to avoid increased restrictions being imposed on Cheshire.
"Covid-19 remains a real threat, even more so now that it's right on our doorstep. Our best defence is to be rigorous about simple prevention measures – wash your hands with soap and water, don't touch your face and maintain social distancing.
"Now is not a time to be complacent, we all must think about the consequences of our actions and carefully consider avoiding situations where we are exposed to other households and larger numbers of people for any length of time.
"I also want to stress the importance of self-isolating and booking yourself in for a test if you have symptoms.
"However, we also know that testing capacity is not adequate and I, along with other council leaders, have called for increased testing capacity for Cheshire and Merseyside."
Leader of Cheshire West and Chester Council, Cllr Louise Gittins said: "Many people have been observing public health guidance since lockdown was lifted and we have done well to make changes to our lives but we cannot be complacent. Now is the time to redouble our efforts.
"We are seeing a big rise in case numbers and at this rate local lockdown restrictions in Cheshire West are possible as are increased risks to the health of local people.
"This rise is particularly the case with young people. We need their support to get us back on track but all our residents and businesses have the opportunity to turn this tide. We can make the difference.
"But we need to act now or our progress will be lost.
"If we all play our part and make sensible changes to our behaviour straight away, maybe we can avoid having to impose further restrictions this autumn and leading up to Christmas."
The councils are putting in place enhanced prevention measures, and will take action through local powers if necessary, to protect the public.
All residents are asked to:
* Keep to the rule of six
* Wash hands regularly
* Wear a face covering in places where social distancing may be difficult and
* Social distance by two metres in public
If you have COVID-19 symptoms of high fever, continuous cough and loss of taste or
smell, get tested by calling 119 or visit nhs.uk/coronavirus.
If you have a positive test or are alerted by a contact tracer, play your part to protect your community by self-isolating for 10 days or 14 days.
Advice for workplaces:
* All staff providing table service in hospitality venues are advised to wear face coverings
* All hospitality venues must take customer contact details and refuse to serve customers who fail to give details
* All venues must enforce strict social distancing, including of queues outside premises and drinkers/smokers outside premises
* All venues must enforce strictly the six person rule
* All retail staff should wear a face covering unless they are always behind a screen
* Retail outlets are advised to report generally poor customer compliance with face covering to Cheshire Police or the local authority and
* Retail outlets are advised to enforce strict social distancing