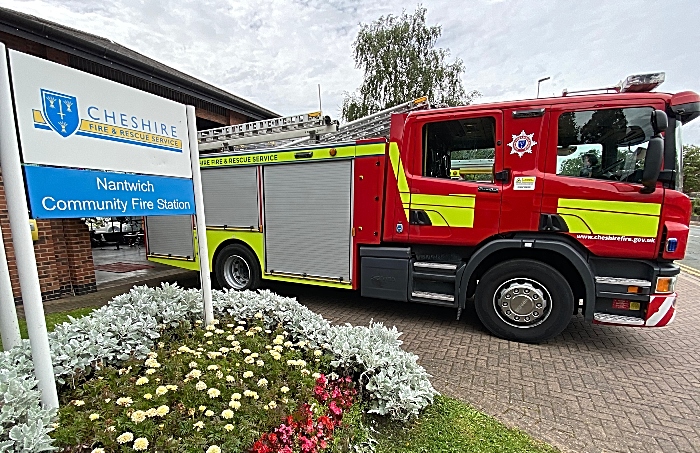 Nantwich residents can find out about the lifesaving work of their local firefighters – without leaving the comfort of their own homes.
Nantwich Fire Station will be hosting its first ever virtual open day tomorrow (Saturday October 3).
From 10am to 2.30pm, there will be a range of informative and fun things for you to enjoy via the Nantwich Fire Station Facebook and Twitter accounts.
The virtual event has fascinating insights into being a firefighter, what they get up to and who your local firefighters are.
From road traffic collision demonstrations and exploring the kit and appliances we use, to finding out what it's like to be an on-call firefighter, there's plenty to keep you glued to your screens.
Station Manager Chis Mannix said: "We normally hold an open day every year, and we are not going to let the coronavirus pandemic halt that tradition.
"The current restrictions prevent us from holding an open day in its usual form, so we have organised our first ever virtual open day to safely show you the work that we do and the equipment we use.
"There will be a range of videos and other informative and fun things for you to enjoy via social media from the comfort of your own homes.
"So please go online at https://twitter.com/NantwichFS or https://www.facebook.com/NantwichFS/ between 10am and 2.30pm this Saturday.
"You will learn a lot about the life of a firefighter and the roles that our crews play in serving the community, and you will also pick up some vital safety messages to keep you and your family safe."
(Picture courtesy of Jonathan White)