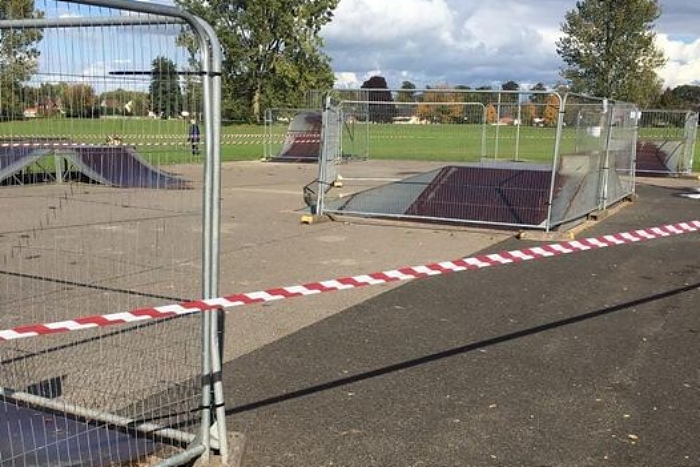 Nantwich residents have hit out at the closure of a skate and cycle park which authorities say has had to be shut "on safety grounds".
The area within the grounds of Barony Park in Nantwich is used by scores of youngsters playing on their skateboards and bikes, but has fallen into disrepair in recent weeks.
However, parents are angry as there was no notice that the facility was going to close until they turned up to find it sealed off by fencing and tape.
One local mum, whose children use the area regularly, said: "If repairs are being done please can Cheshire East advise when this area will re open for the children?
"What repairs are being done? How long will this take…weeks..months…next year?
"This is loved by many, and a release for the children in these times, a shame a notice of forewarning couldn't have been put up rather than to just turn up and be faced with this."
Cheshire East Council declined to say how long the park would be closed for.
Councillor Mick Warren, Cheshire East Council cabinet member for communities, said: "Following an inspection of these facilities, we have had to take the decision to close the skate park on safety grounds.
"The council's environmental services company, Ansa, will investigate a long-term solution for the skate park, assessing whether equipment can be repaired or replaced.
"We are sorry for the inconvenience this may cause but it is in the interests of public safety that we take these measures."
(Pic courtesy of Nantwich News reader)