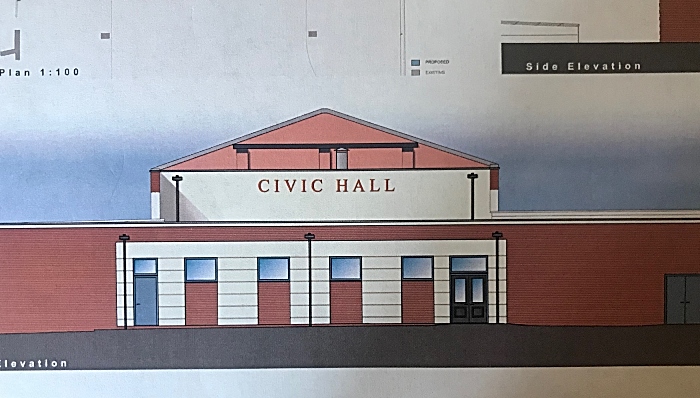 Town councillors have backed a Nantwich Civic Hall extension project, despite costs rising by up to £50,000.
And it emerged future plans for the venue could include a first floor extension to house the town's library and museum.
Work for the project, initially costed at £200,000, is set to be put out to tender.
The proposals are to build a single storey extension to the rear of the hall creating a large multi-purpose room, additional and improved dressing rooms, additional toilet facilities and refuse storage facilities.
The proposed extension would also accommodate any future plans for a second storey, above.
And it is this that has incurred extra costs of between £40,000-£50,000 for stronger foundation and steel works.
Cllr Arthur Moran told a Nantwich Town Council meeting last night: "I propose we accept the report and go out to tender, hope we get some local builders to put some money back into the community.
"We will of course go with the lowest and most suitable bid."
Civic Hall facilities manager David Thomas said the extension would mean a possible second storey which could house either the library or museum at a later date.
Cllr Moran added: "Without predicting things, it is very likely in future that Cheshire East Council will be looking to transfer more assets to town and parish councils.
"I can see libraries being run more by their communities, that is on the cards in future years, therefore joining the library up with the Civic Hall."
Cllr Peter Groves agreed, adding: "I think it's certainly worth bearing in mind, and future proofing. It's well worth going along with the first floor plans."
The extension proposals were put out to public consultation in January earlier this year.