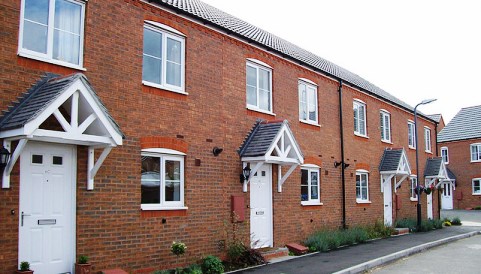 Buying your first home is undoubtedly an incredible achievement, so if you have just finished the paperwork.
Congratulations. Now that everything is final, it's time to start thinking about moving in and furnishing your new home.
This can certainly be one of the most exciting parts, but it is no easy task.
It can be extremely expensive to decorate a home from top to bottom, and you may not have the budget for it. You did just buy a house after all.
In this article, we are going to talk about some different ways that you can furnish your house on a budget.
It's not impossible, and you would be amazed at how amazing you can make a space without spending a fortune!
Interested? Then let's get started!
Create your budget first
The first step to take before buying anything for your new home is to create your budget.
This is vital, as you can refer back to it so that you know exactly how much you can spend on certain items. The last thing you want is to end up further in debt.
Try and organize your funds into specific categories, such as appliances, furniture, and décor.
This way, you aren't forgetting the most necessary pieces and can choose your "needs" over your "wants" first.
Make a list of the necessities
Once you have created a budget, it's time to start choosing those necessities that we mentioned above.
For example, you are obviously going to need things like a bed to sleep in and a table with chairs to sit at.
Think about what you absolutely can't live without so that you can locate these things first.
Once you've decided what things you need, you'll be able to think about where you can afford to splurge a little bit more.
You never know, you may be able to afford that dishwasher or spa bath after all!
Search thrift stores, garage sales, auctions, and charity shops
While you might be tempted to go straight into a store when you start shopping, try and think about alternative solutions first.
Garage sales, charity shops, and thrift stores can have some incredible pieces that you wouldn't be able to find anywhere else.
Individuals can also find furnishings at auctions, and if they are smart with their decisions, can get wonderful items at a great price.
It just takes a little more practice than walking into a garage sale or thrift store!
Have a look at online reviews
Another wise idea that new homeowners should follow is to take a look online before making any final decisions.
Many online reviews can offer you advice on the best and cheapest option so that you don't need to visit a million stores to find the right item.
For example, you can click here to find a reliable budget washing machine.
It takes out all of the hard work so that you can focus on other things. It's certainly is a real time saver!
Don't forget you can fix things up
Many people don't enjoy visiting thrift stores because they fear the pieces might not be in the most incredible condition.
However, it's important to remember that you can fix things up.
All it takes is a bit of paint and glue, and things can be good as new in no time! It just takes a little hard work, that's all!
Take a look at package options
If you want to find cohesive pieces, then another thing you may want to consider is to search for stores that offer package options.
The prices can often be heavily reduced as you are purchasing such a large order rather than single items.
Some places may also provide financing options if you wish to pay things off over a period of time.
Get creative and repurpose items
As mentioned above, you can fix up old items for your home; however, you can also choose to repurpose them as well.
For example, glass jars can make great décor pieces, and old clothes and material can be woven into braided rugs.
Some clever individuals have even turned pallets into coffee tables, and soda crates into bookshelves. The options are endless.
Not only is this helping the environment, but often you can make stylish pieces that look they are from a high-end store! It's a win-win!
Build furniture rather than pre-made options
When you compare furniture stores, you may notice quite a big difference in their prices. While this can be because of quality, it can also be because the customer may have to construct everything.
For example, IKEA furniture is much more affordable than other places that build and deliver their pieces.
If you don't mind putting your handyman skills to the test, this might be the right choice for you!
DIY your own décor
For some individuals, décor plays a very important part in the home. It can pull everything together and adds in a touch of your own personality.
Buying artwork and other décor items from shops can get expensive, so to save money, try making things yourself!
Get crafty, learn how to DIY, and you'll be amazed at what you can create.
You can turn almost anything into a pot plant holder and even hand paint cushions with unique designs. There is no limit to the possibilities!
Wait for seasonal sales
Lastly, if you have definitely got your eye on a piece from a store, but it is a little bit out of your budget, you might consider holding off and purchasing it during a seasonal sale.
Often prices can be significantly reduced, and with the holiday season around the corner, you might just come across some incredible deals!
And that's it! This was a homeowner's guide to furnishing a house on a budget.
By following the tips above, you will be able to create a beautiful home without spending too much of your savings!
What do you think? Are there any other budget-tips that you would add to this list?