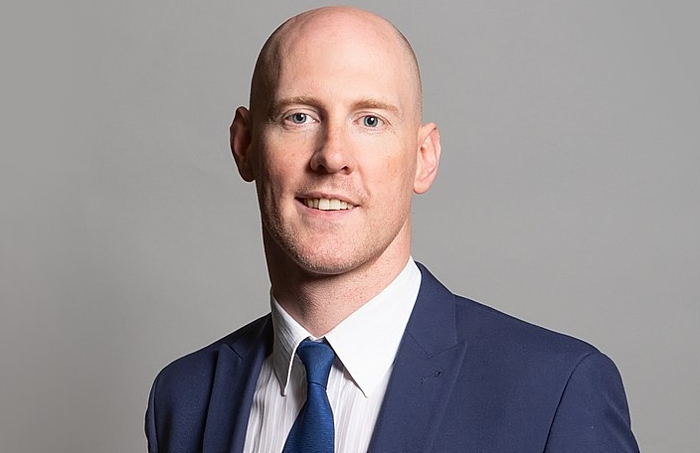 Crewe & Nantwich MP Kieran Mullan has defended his "no" vote on a proposal to extend free school meals until May 2021.
He was one of five out of six of Cheshire Conservative MPs who voted down a motion to extend free school meals to feed more than 1.4 million children during school breaks until Easter next year.
The bid, tabled by Labour, was defeated by 322 votes to 261 – with a majority of 61.
Many have criticised the MP on social media today after last night's vote.
"local MP Doctor @KieranMullanUK voted against extending free school meals for the most vulnerable children in #crewe & #nantwich during a pandemic . How do these Tories sleep at night?" said one.
And on his Facebook page, others have posted strong comments.
One said: "Yesterday you had a chance to send a message that you care, your vote shows otherwise.You have shown more compassion this week to dog owners rather than struggling parents."
And another commenter hit out, saying: "In Crewe we have at least three food banks, a social supermarket, four homeless provisions and countless other services supporting vulnerable people in poverty.
"Your colleagues in Westminster have failed to tackle rising poverty levels for families both in and out of work and completely fail to understand that this is a societal issue and not down to the poor spending habits of individual households."
But Dr Mullan defended his vote, saying it was "not a good approach" to have schools feeding children all year.
Dr Mullan said: "If we are saying that is the only route for children in less well off households to get a meal then surely we need to have schools feeding them on a Saturday and Sunday as well during term time?
"If people are struggling with poverty we need to do things to tackle that directly through the welfare system.
"That is exactly what this government has done already. This free school meals policy would've been £15 a week. We have already given people on universal credit an extra £20 a week.
"So actually people are just asking for more money to go into welfare when we have just increased that months ago by a £1000 a year.
"And in addition the government has given local authorities £63 million to provide welfare assistance directly to those in the most need and £500 million to cut council tax bills for those on lower incomes.
"Whatever we do, however much is spent, for Labour it will never be enough and they will say we are cruel and nasty.
"I will point out that whenever you hear Marcus Rashford speak about poverty, remember he experienced this growing up under a Labour Government.
"Where were the Labour MPs calling it shameful then? Does that mean none of them cared about child poverty?
"Why was it Labour didn't extend free school meals to the holidays during the 2008 financial crash when people were struggling then if it is so important and vital?
"Free school meals are a specific thing we do, giving children a nutritious meal in school to support their learning when at school.
"We should not ask schools to organise giving out money every day and become part of the welfare state.
"And yes, whilst it isn't the fault of children and we should support them regardless, as we do, don't let people shout you down if you think it is important to also talk about parental responsibility particularly for absent parents, stable families, work over welfare, asking people to consider their finances when deciding their family size and other factors that play a role.
"Don't let anyone tell you that you are not allowed to say we expect parents to be primarily responsible for their children where they can."
(pic by Richard Townshend, creative commons)