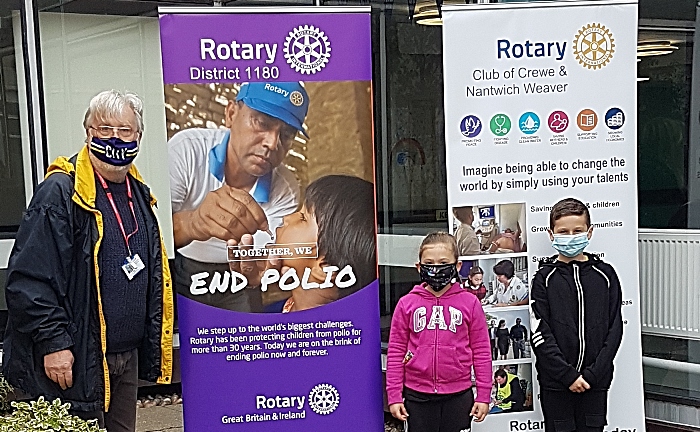 Two Wistaston youngsters helped the Rotary Club of Crewe and Nantwich Weaver mark World Polio Day.
Nicholas Lees, 9, and Sophie Lees, 7, pupils at Berkley Academy, planted crocus corms in the Ward 1 garden at Leighton Hospital which has been renovated by Rotary members.
Polio is a debilitating disease mainly affecting children, which can cause paralysis and even death.
It has been eradicated in every country apart form Afghanistan and Pakistan after decades of work by Rotary clubs and volunteers around the world.
Nicholas said: "We are planting 125 crocus corms to celebrate the more than 2.5 billion children who have been protected against the disease in 125 countries across the world.
Sophie said: "The crocuses are purple because when a child gets the treatment, they also get a purple mark on their little finger to show that they will be okay."
Rotarian Diane Yates said: "It is wonderful that despite the pandemic we have been able to celebrate this day with representatives of the young people across the world who have been saved.
"Although it has been many years since polio has been present in the UK and Ireland, we are proud to have contributed to the global efforts to eliminate the disease for good as Rotary International has directly contributed more than US$2 billion to ending polio since 1985."
The Rotary Club of Crewe and Nantwich Weaver will be giving away small bags of purple crocus corms in Nantwich Square on Saturday October 31.