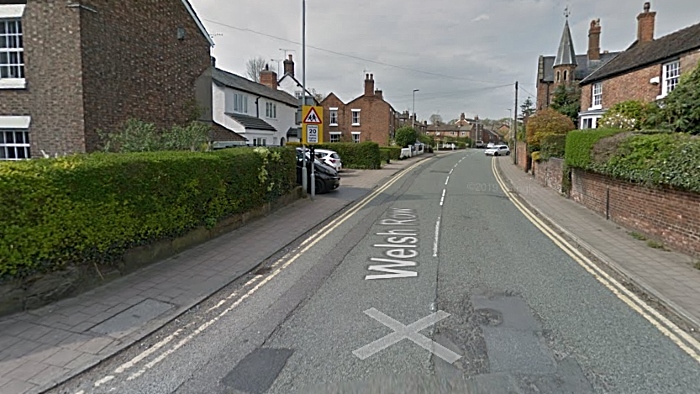 Police want to trace an elderly man after an alleged spitting incident on Welsh Row which has left a Nantwich woman badly shaken.
Victim Sophie King said the man leaned in to her car window and "spat in my face several times" after she had asked him to move away.
The man then walked away towards Marsh Lane before police arrived after she had raised the alarm.
The incident, which happened at around 4.10pm yesterday (October 29), has left Sophie worrying about catching Covid-19 virus.
"I'm disgusted at what he did," she said.
"I'm still shocked someone 70+ of age would do something so disgusting, I just hope I don't actually get Covid.
"I know he must be local to just walk off and then disappear from the police.
"I'm just glad I controlled my anger or else I would have done something too."
The incident happened when they got into a dispute about Sophie parking on Welsh Row, just past the junction with Marsh Lane.
"I parked on the road and a bit on the pavement dropping my girlfriend off," said Sophie.
"There was plenty of room to get past the car on the pavement, a double pram could have got passed on the pavement.
"When he came over he shouted I was inconsiderate because of how I parked, but even the police said when they came there was plenty of room."
A Cheshire Police spokeswoman said: "Police are investigating an allegation of assault which occurred on Welsh Row in Nantwich.
"At around 4pm on 29 October a woman sitting in a car was in a verbal altercation with a male pedestrian. He is then said to have spat at her.
"Anyone with information should contact police on 101 quoting IML 839173."
(Image courtesy of Google Street Maps)