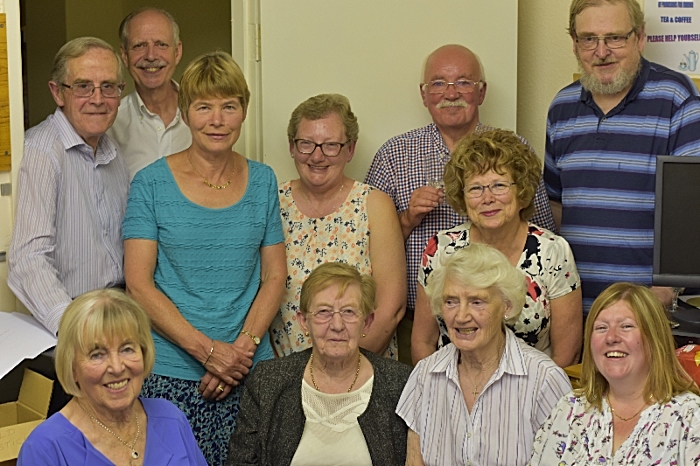 The Crewe and Nantwich Talking Newspaper has received a £250 donation from Taylor Wimpey North West.
The funds will go towards the cost of vital equipment, including USB sticks, listening equipment and postal wallets.
Established in 1977, the publication is run by a team of unpaid volunteers who provide a spoken weekly summary of Nantwich News and The Chronicle.
It also provides additional content to more than 100 visually impaired listeners.
Deborah Floss, of the Crewe and Nantwich Talking Newspaper, said: "We raise our own funds and rely on the generosity of donations from organisations and individuals.
"Our newspaper is delivered to the community on memory sticks and we are delighted we are able to continue to replenish stocks so more residents can benefit from our service."
Stuart Craig, sales and marketing director at Taylor Wimpey North West, added: "The work the group does is fantastic.
"When we heard they could use a helping hand, we were more than happy to help, especially because now, more than ever, it's important for people to keep in touch with their community, especially if they are shielding.
"Giving back to the communities in which we build is a big part of what we do and we were pleased to be able to contribute towards purchasing the equipment the publication needs to continue its vital work."