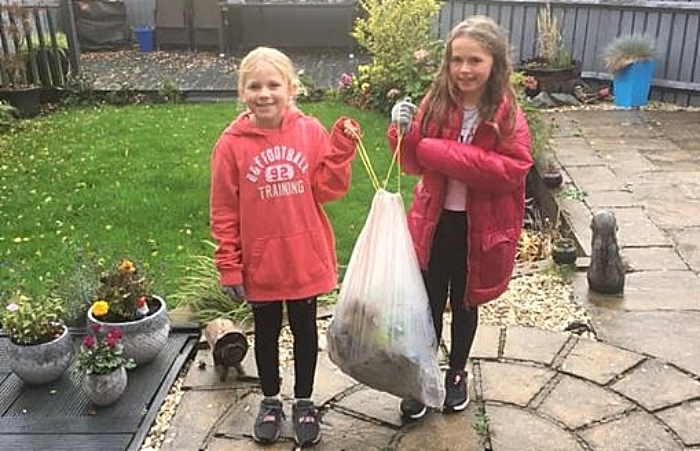 Two big-hearted Stapeley youngsters made the most of their half-term – by collecting bags of litter across their estate.
Millie Leeson and Lexie Newman, both eight years old and pupils at Pear Tree Primary School, took matters into their own hands when they saw the mess left behind by others.
They were out playing at the start of half-term and noticed how much litter was in the "Orchard" nature area of their estate.
So they decided they wanted to clean it up to make it look nicer – and to prevent animals and birds coming to harm.
In just five days they collected several full bags of litter.
They even created their own "litter picker girls" t-shirts.
Millie's dad Pete said: "They went out everyday over half term in all weather, the rain didn't stop them at all, and filled a whole bin bag each day.
"They mostly picked up bottles, sweet wrappers and crisp packets but did find and old set of headphones.
"They have been going out in all weather rain included – and coming home wet and muddy – and have filled a bin bag every day.
"They decided to do this them selves which did surprise me to be honest."