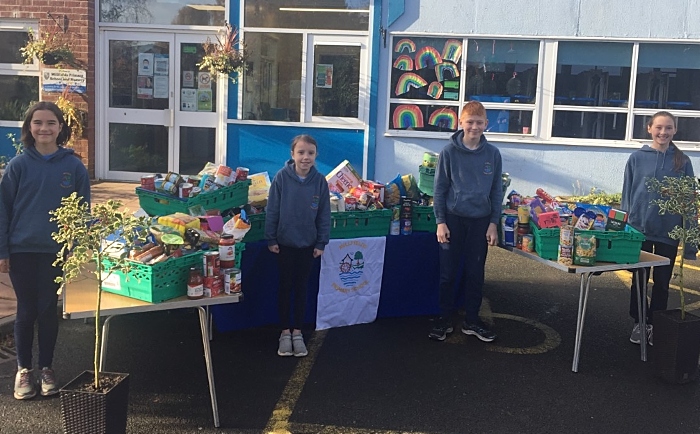 Big-hearted pupils at Millfields Primary School in Nantwich have been hard at work raising funds for two great causes this term!
Youngsters and their families have held a series of fundraising activities in aid of the Nantwich Foodbank and Georgy's Fight.
At Halloween, children took part in a themed non-uniform day and in return for wearing their spooky costumes, were asked to bring food and essential items for the Nantwich Foodbank.
And a dance-a-thon held in October saw a massive £3,100 raised for Georgy's Fight.
Georgy Capener, from Wistaston, has a rare form of cancer and his parents Helen and Rich have been raising money for him to go to abroad for treatment.
Millfields children were practising for their dance-a-thon for weeks and had a brilliant afternoon showing off their moves.
Millfields Headteacher Rob Parish said: "At Millfields, we pride ourselves on being involved in many activities within our community.
"I am immensely proud of our children and families at Millfields, for giving so generously, such a huge amount of money for Georgy's Fight and for donating a fantastic amount of food and essentials for the Nantwich Foodbank."