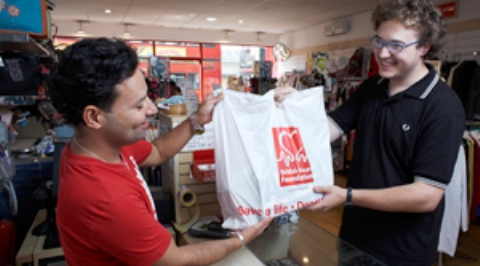 Dear Editor,
The UK's leading heart charity, the British Heart Foundation (BHF) needs the support of the local community now more than ever.
Following the Government's announcement of a second lockdown, we were forced to close our shops in the North West until Thursday December 3.
We expect the current shop closures across England to cost us millions of pounds.
This adds to the already devastating impact of the coronavirus on the charity's income.
Our funding for new research is expected to be halved by £50 million next year, which could limit future funding and delay important scientific breakthroughs that could help save lives.
Our charity shops run purely on the support of the public, which is why we are urging the local community to support us, either by shopping online or donating smaller items via post.
Our eBay store remains open for those looking for quality, unique preloved items and our online shop is the ideal place to find Christmas cards, accessories and festive gifts.
You can also support the BHF by donating smaller, quality items to us by post – as part of essential shopping trips – such as branded clothing, jewellery, vinyl records and cameras.
Each year, heart and circulatory diseases kill around 17,800 people in the North West and currently 930,000 people in the region are living with them.
The support of the local community – whether it's donating unwanted quality items or buying a festive gift for a loved one – will help us continue to fund research that saves and improves lives in the North West.
For more details on how you can support the BHF please visit www.bhf.org.uk/shop
Yours sincerely,
Phil Dent
Regional Director for the North at the British Heart Foundation