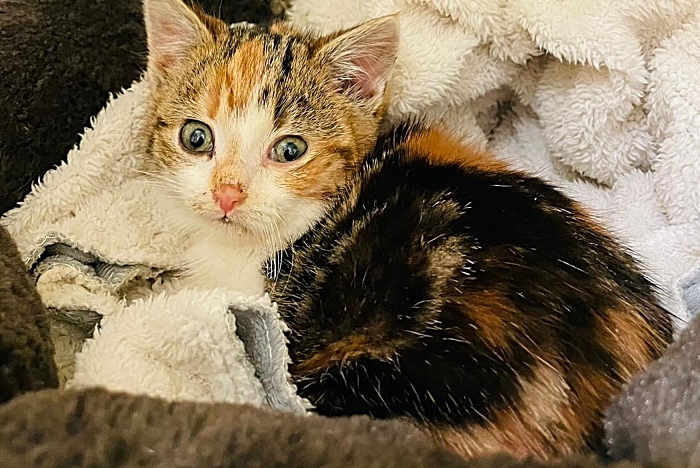 RSPCA Stapeley Grange Cattery in Nantwich cared for 32 animals last Christmas Day.
And this year staff fear that number could increase due to the financial strain of the Coronavirus.
The animal centre staff work round-the-clock, 365 days a year to care for animals in need and Christmas Day is no exception for Stapeley Grange Cattery.
Throughout the festive period, the cattery took in 47 cats last year.
The RSPCA is concerned more people may struggle to care for their pets and could see a rise in them being abandoned or neglected.
Chris Sherwood, Chief Executive at the RSPCA, said: "There were nearly 2,000 animals in our care last Christmas Day with our animal centre staff working hard throughout the festive period to care for them.
"Our dedicated staff will be working round the clock again this Christmas to rehabilitate and care for the animals that need us the most.
"We could not do this without the generous support of fellow animal lovers who pick up the phone to alert us when an animal is in need and who donate to help us continue our vital work."
This December, RSPCA Stapeley Grange Cattery is caring for tiny kitten Piper and her brother Dave.
Piper was stuck in a pipe on an industrial estate in Stafford at the end of November.
The member of the public who found her and the inspector both thought she was sadly already dead until miraculously she made a sound and the officer was able to bring her to safety.
The kittens aren't ready for rehoming yet.
For more information contact RSPCA Stapeley Grange Cattery or visit their Just Giving Page