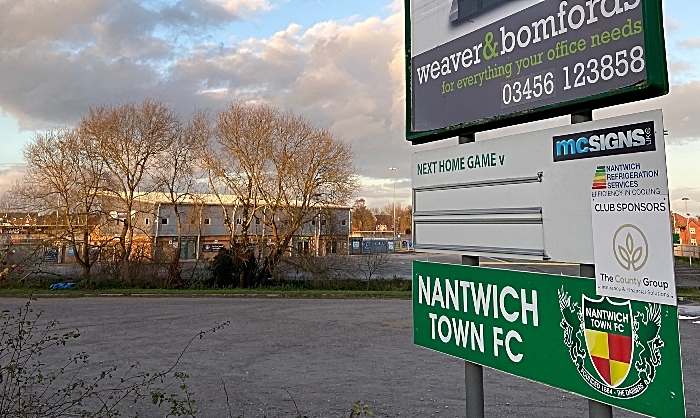 Nantwich Town say it has been forced to postpone its festive period fixtures with Stafford Rangers and Witton Albion due to the impact of the pandemic.
Dabbers chairman Jon Gold said the games were "not viable" with many teams in tier 3 areas not allowing supporters in.
It's also a decision based on fears of many that tighter restrictions – including another national lockdown – could be just around the corner.
Mr Gold said: "This isn't a decision taken lightly, as like yourselves, the club, its management and players were looking forward to the resumption of the league, especially at Christmas time.
"It simply isn't financially viable to continue at this stage, as the financial stability and long term future of Nantwich Town Football Club is paramount and above any short term desire to recommence competitive matches, no matter how tempting that might be in the short term.
"Without income and supporters and/or additional government/FA Support, the non-league system we all love, is under threat."
"Everyone has a part to play in ensuring we are as safety conscious as possible to eliminate the risk, to friends, family, colleagues and strangers, until the vaccine can be administered over the coming year and we can all hopefully return to some form of normality."
Mr Gold also cast doubt on whether the Northern Premier League 2020-21 season could now be concluded.
"There are just too many games to accommodate," he added.
"With ourselves having only completed six full league games so far!
"To this end I know the league are working hard behind the scenes to find a workable solution for all clubs.
"But as we currently don't know the expected length of the current national risk alert and the potential lifting of any of the restrictions and tiers recently introduced, this isn't an easy task.
"I appreciate that this is disappointing news for everyone, especially as due to the current necessary restrictions, the time with your friends, families and loved ones this Christmas, is sadly going to be limited and our festive fixtures would of no doubt provided us all with some welcome respite!"