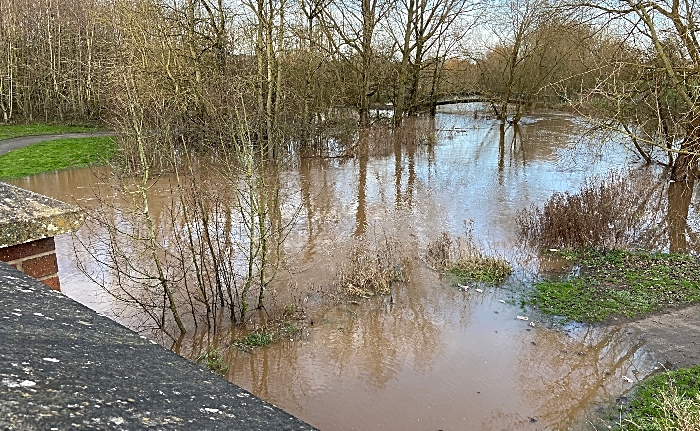 A Flood Alert has been issued for the river Weaver catchment area in Nantwich, Crewe, Winsford and Northwich areas.
Heavy rain from Storm Bella after previous rain over the past week has left levels very high in Nantwich, flooding footpaths close by.
The Environment Agency issued a Flood Alert at 2.40pm today (December 27) ahead of a forecast of heavy snow across Cheshire East on Monday.
The Environment Agency alert said: "River levels are rising at the Shrewbridge Gauging Station as a result of storm Bella.
"Consequently, flooding of low lying land and roads is possible this afternoon and evening 27th December 2020.
"Flooding is possible to affect low lying land and roads around the area.
"Please be aware further rainfall is forecast this evening.
"Our incident response staff are monitoring river levels, and will issue further update where necessary. Please avoid using low lying footpaths near rivers."
These images taken by Jonathan White show localised flooding in Nantwich this afternoon following Storm Bella.
The River Weaver had overflowed onto the adjacent footpath by and under the Sir Thomas Fairfax Bridge at Water Lode.