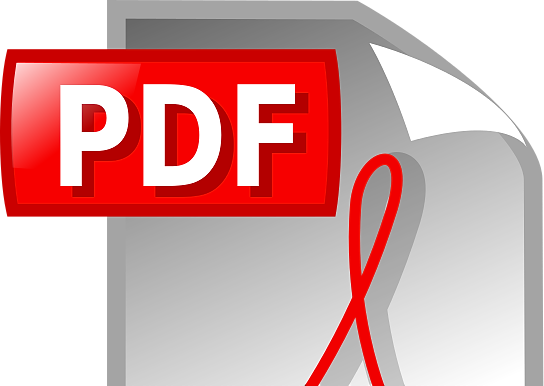 In today's digital generation, it's crucial to know how PDF files and documents work.
From business owners to students, PDF files are more conveniently used than books and journals.
Hence, if you want to be an advantage, you should learn the right tools that can help you be more productive in managing PDF files.
Over thousands of PDF sites online, finding the right tool is quite challenging.
With this, you need to be wise and careful in choosing a reliable and safe website. Some of them claim to offer good services but end up compromising your files.
Luckily, we now have PDFBear available on the internet as a free and reliable website that provides a complete set of tools you can use.
Check out some of its incredible tools that will surely improve your productivity and take away your worry.
File Size Reduction
Are you one of the people who get into issues when processing webmails? Well, your PDF file may have reached a limit in Gmail.
Due to its file size, it is impossible for you to send PDF files online.
It should be compressed first.
How? Well, PDFBear features a PDF Compressor tool that lets you learn how to compress a PDF file correctly.
PDFBear prepares straightforward instructions for you to follow. These four steps will only require you a few clicks.
Step 1. As you got PDFBear's website, the tool will require you to upload the PDF file by clicking on the "Select Files" tab. Alternatively, if you want a faster upload, you can drag the file and drop it on the provided box.
Step 2. Choose between the available options on how you would want to compress the PDF file.
Step 3. The system should start analyzing the entire file and start compressing its size according to your preference.
Step 4. Finally, the tool will provide you with a smoothly compressed file. Download the file and save it immediately on your device.
PDF to Microsoft Files Conversion
PDFBear's conversion tool might be the most commonly used tool.
Converting your files into an editable file format is practically essential.
This converter tool enables free access for any users online. With this, try transforming your PDF files into MS files using these quick and easy steps.
Step 1. Upload any PDF file to PDFBear's server by pressing "Select Files" and manually browsing through your folders or you may also drag and drop the file.
Step 2. The converter tool will start scanning and extracting texts from your PDF pages.
Step 3. The conversion process will not last longer than one minute, so please wait for the conversion to finish.
Step 4. After a few seconds, you can finally download a smoothly formatted file from PDFBear. You can save and share the file on any device.
Delete Pages From PDF
Do you need to delete PDF pages? Well, don't look for a tool that will only compromise your file and require hefty charges.
Handle it with PDFBear. PDFBear is the most reliable tool for deleting pages.
This page removal tool is a four-step process and doesn't need more than one minute to complete.
Upload a PDF file as the first step. You can press "Select Files" to start browsing for files or drag the file from your computer and drop it into the box provided.
PDFBear will require you to select particular PDF pages that you want to delete.
As soon as you finalize the page selection, don't forget to tap the "Apply Changes" button for the tool to start deleting. It should take seconds to complete.
Finally, PDFBear will provide you with a brand new file to download, save, and share.
Separate Pages
Splitting or separating pages from your PDF is an essential part of managing PDF files correctly.
Besides its converting and compressing tools, PDFBear can also split pages from your file in under a minute.
This tool allows you to separate multiple pages from the original document and turn it into a different PDF file.
That way, you have reduced the file's size and, at the same time, reorganized pages you only need.
If you are a first-time user, there is nothing to worry about because PDFBear's Split PDF tool is straightforward.
You only have to read easy instructions to guide you on the process.
Moreover, splitting pages from your PDF allows you to view topics individually and not have to keep scrolling to find the specific page.
On top of that, it will be much easier to send an individual file whenever you need to.
The tool will require you to upload the PDF file and let it do the rest of the work for you.
Repair Damaged Files
Repair PDF is another excellent tool that you can use from PDFBear for free.
This tool has become a file saver. Corrupted files are sometimes due to malware and viruses.
With this repair tool, you can gain your documents back.
To start repairing, go to the main site and upload the corrupted file to their server.
Subsequently, the tool will analyze and fix your file. Lastly, you will get your newly repaired file by downloading it.
Encrypt PDF
Do you have so many confidential files on your computer? Do you want to protect your file's security?
Well, you can surely count on PDFBear for that. PDFBear is a highly recommended software for encrypting PDF files.
With this, you can make sure that your files are protected from unauthorized people.
Unlock PDF
If you had previously locked a PDF file and can't find the option to unlock it, you can always open it with PDFBear.
Please upload the password-protected file and type the current password you had.
Lastly, the tool will open the PDF file for you in under one minute only.
Takeaway
This all-in-one PDF software is the only software that you need in managing your PDF files.
It has complete tools, so you don't have to open different websites to use various tools.
Besides all the mentioned tools above, discover more tools by checking out their website.
(Image courtesy of mimooh under licence)