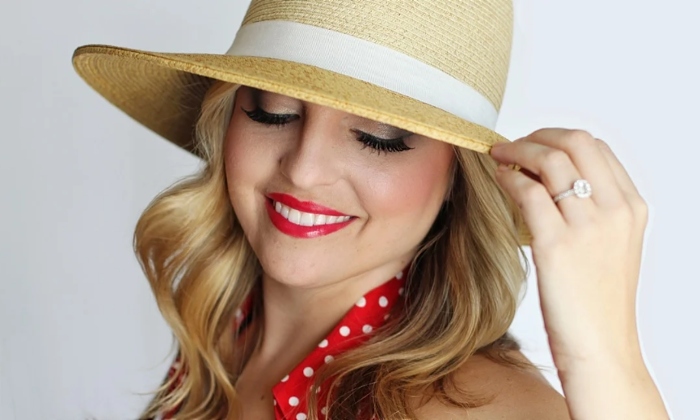 The outset of a New Year is a great time to spend a bit on updating your wardrobe.
And yet, with everything else going on in the world, many in Nantwich and around the UK have had greater priorities to focus on.
Still, there's nothing wrong with exploring some new looks for the year!
Accordingly, we have a few fun, easy tips for how to get a jump on new fashion for 2021.
1. Start with accessories
There's never a bad time to turn to accessories when it comes to fashion.
Indeed, our own look at the "8 Best Gift Ideas For Men" for the recent holiday season focused largely on pieces that fall into this category (like wristwatches, shoes, ties, and sunglasses).
For men and women alike, a great set of accessories can be every bit as satisfying as a new collection of clothes.
It's also a good option to consider in the early months of what's sure to be a strange year though.
We don't know yet what interruptions might befall the broader fashion industry in 2021, and it could be that some trends aren't as prominent, and some clothing lines are in short supply.
For these reasons, going with trendy accessories might be one of the best ways to keep your look updated this year.
2. Shop local (where possible)
Unfortunately a lot of local stores are still struggling with the times, and some have closed altogether.
Nonetheless, it's still a nice idea to do some of your 2021 fashion shopping through local delivery and/or pickup options when and where it's possible to do so.
Cheshire Life has saved us the trouble of lining up some of the best independent boutiques you can find in the area, including the likes of Abi Fisher, Basil & Bea, and Papillon, to name a few.
Patronising these types of stores is a great way to find some unique, fashionable pieces and help the local economy at the same time.
3. Seek out delivery perks
If you find that local options are limited, or you're simply better able to find trendy pieces that suit you at larger stores, now is also a great time to take advantage of discount and delivery perks to make your shopping more affordable.
Particularly in light of everything going on, some larger retail providers have made a point of being flexible with shipping prices and return times, so as to incentivise people to shop from home.
Groupon outline some of the better perks and deals in this respect that you can expect to enjoy early in 2021, most notably in the form of free delivery and 28-day return time on clothing from Very.
Deals like this make online fashion shopping a bit more palatable, and can allow you to try a number of different pieces and looks for your 2021 updates.
4. Turn to colours
We'd also recommend turning to the simplest of fashion trends: the colours of the year!
With each new year there are always colours moving in and out of style, and in a year full of uncertainty we can at least be sure that anticipated colour trends will hold.
That is to say, even if there are interruptions with store activity or collection delivery, there's no reason to expect the trendy colours won't remain as expected.
Who What Wear have identified pale yellow, baby blue, and cardinal red already as some of the beautiful shades that will be in style this spring and summer.
Ultimately these are fairly simple tips, but that should suit such an unorthodox year.
Making even a few simple wardrobe upgrades based on this advice will help you to feel you've revamped your look, even if fashion isn't quite as much of a focal point as usual.