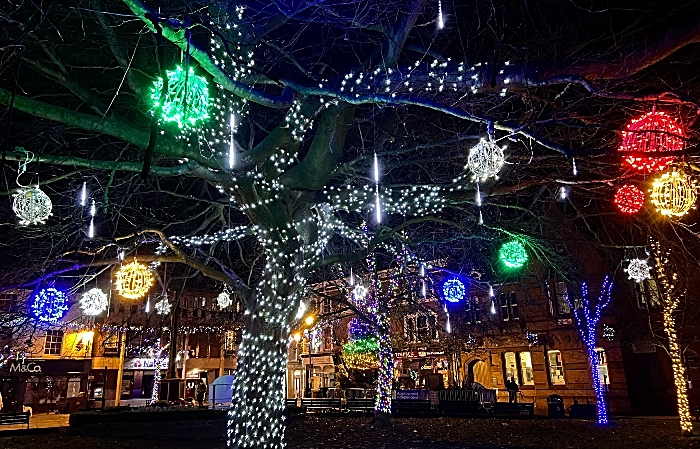 Christmas is coming!
As the holiday is nearing, you're probably in a panic because you're not sure what to get your special man.
Whether it's your husband, dad, brother, or boss, you want to make sure he gets something good.
With so many things to choose from online, it can get overwhelming. You're probably confused with the thousands of gift ideas at online and physical shops.
It's a hassle to go through so many options and not make it seem like your gift was rushed.
Your special man deserves the best, after all! So, worry not as we're here to help you out.
In this article, we'll give you eight best gift ideas for your special man this holiday season.
These are all hand-picked and fool-proof, so you'll be sure that your special man will love any of the ones we've featured. Keep on reading to find out more!
Best gifts for your special man
1. A beautiful timepiece
Nothing materializes the gift of time like a beautiful timepiece. A good watch is something that combines both functionality and fashion seamlessly, so your special man can wear it on his wrist to complete his look and look at the time. Great quality watches like the ones from Montblanc are made with the best quality materials, so it will last for years to come. Montblanc watches exude elegance with timeless designs, so they can fit any occasion. They can also make a great heirloom someday! So, get your man a great timepiece and he'll be very proud to wear it with his formal and semi-formal outfits.
2. Wireless earphones
Technology has made a lot of changes to the things we're used to. Nowadays, we're slowly getting into the "wireless" wave of things. But it's also for the best since wires tend to become a hassle at times. Give your man a pair of good quality Bluetooth wireless earphones. With a good deal of music-streaming platforms available, your man can enjoy his favorite tunes anytime and anywhere. Help him get more into the groove with wireless earphones, so he can work-out or just chillax with his saved playlists.
3. Snazzy tie
A nice dress shirt tucked in makes a man look handsome. So, why not add a snazzy tie to complete the outfit? Pick one with a nice pattern and color that would go well with most of your special man's outfits. He'll get a ton of use from this when he wants to add more "oomph!" to his usual outfit. A tie can add character to a man's ensemble, so get something that would fit his personality well. Silk ties with good quality are sure to last years.
4. A 2021 planner
There were a lot of cancelled plans this year, but we can be more hopeful on the upcoming year. With everything going paperless and digital, there's still something nice about hand-written things. A high-quality acid-free planner is your best bet since these types of planners are sure to keep what's written on them. The acid-free paper doesn't smudge or fade through time, so your special man can always look back on the dates and notes he's written down. It's great to keep hand-written things amidst everything else is digital. They're good for keepsakes and memories.
5. Stainless steel tumbler
Drinking eight glasses of water a day keeps you healthy. But sometimes, we forget to do it because of our busy schedules. What better way to keep your man hydrated and healthy than with a stainless steel tumbler. He can get his water fix anytime and anywhere! What's more, is that stainless steel tumblers that are leak-proof keep hot drinks hot and cold drinks cold. So, he can enjoy his morning coffee or iced tea at any time of the day, too!
6. Leather sneakers
Leather dress shoes are made for formal events, while trainers are for casual occasions or sports. If you want something more versatile for your man that can fit both casual and formal events, then get him a good pair of leather sneakers. A good quality pair in either black, brown, or white can match with most of the outfits in his closet. Like everything else that's wearable on our list, he'll surely get a lot of use from this.
7. Aviator sunglasses
A great pair of sunglasses should not only shield your eyes from the sun but should also make you look good. The thing about aviator sunglasses is that they look good on all face shapes. Give your man a nice pair of aviators that can give him eye protection and also complete his look and make him more handsome! It's great for sunny days and times when he just wants to look cool. He'll get a ton of wear from aviators after Winter!
8. Electric razor
With social distancing being a "thing" nowadays, getting haircuts and a shave is a bit tricky. For quick shaves, an electric razor is a great idea! Get your special man a high-quality electric razor so he doesn't have to go to the barber every time his heard or moustache needs trimming. He'll be using this nifty things lots of times!
Get that special guy something special
So, those are seven great Christmas gift ideas for your special guy this holiday season. We've carefully hand-picked each of these to make sure any guy will enjoy them. When you give your man any of these gifts, it will put a big smile on his face.
With so many things available online and in physical stores, spare yourself the hassle of looking through every item they offer. Our list is a sure-fire way of making your man feel special. He is the best, so he has to get the best, too! These items are not the most common out there, such as, say, a coffee mug. So, these are truly special and will make an impact when unwrapped from under the Christmas tree. Go ahead and get your special man something special. Happy holidays!