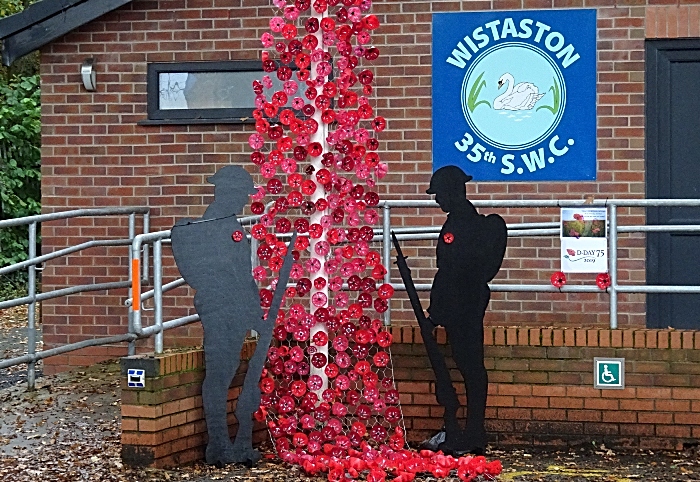 Wistaston Scouts have launched their latest Remembrance Day display appeal – and need more plastic bottle ends!
For the past two years, the Wistaston Scout Group has displayed its impressive 24ft long Remembrance Day poppy cascade in the village.
The cascade is made of dozens of plastic bottle ends painted red to resemble poppies attached to steel wire mesh.
Now for November 2021, they have even more ambitious plans for a new location in Wistaston – and have appealed for help from the general public.
People can help by cutting off the base of any plastic bottles they have and place them in the plastic bottle end collection point on the Wistaston Memorial Hall car park on Church Lane.
The bottle ends will be painted red, so any colour is suitable.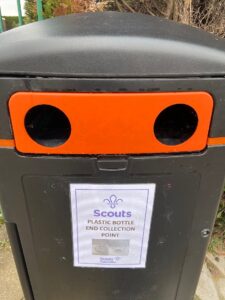 John Bennett, Group Scout Leader – Wistaston Scout Group (35th South West Cheshire), said: "Following the success of the last two displays we are looking to create something bigger for 2021. We will be very grateful for any bottle ends that the people of Wistaston can donate."
This year, Remembrance Sunday also includes the 80th anniversary of the aerial attack on the US naval base at Pearl Harbor on Oahu Island, Hawaii, by the Japanese. This precipitated the entry of the United States into World War II.
Wistaston Scout Group started in 1958 and has 130 young people and 30 leaders and helpers.
The Scout Centre is located in Bluebell Wood, off Elm Drive, Wistaston.
For further information visit http://wistastonscoutgroup.org.uk/
(words and images by Jonathan White)