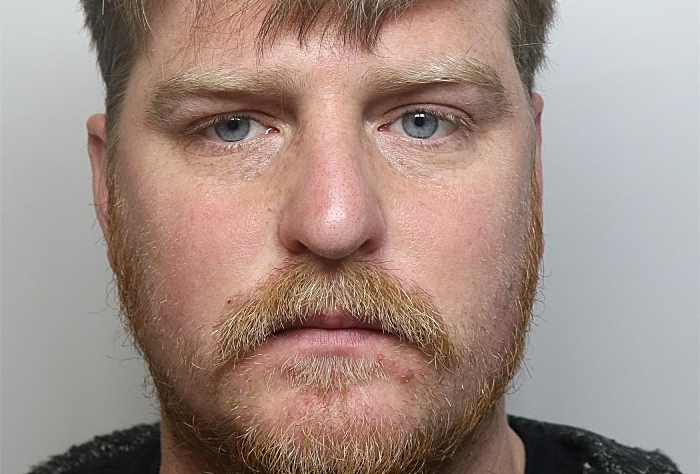 A former Cheshire Gymnastics coach has been jailed for 15 years for abusing and raping an 11-year-old girl.
Ashley Wilson, 32, was coach at the organisation where he once held the position of Welfare Officer, with a responsibility for its centres in South Cheshire and Holmes Chapel.
Today, he begins a long sentence after pleading guilty to sexual assault including rape and assault by penetration at the victim's home between December 2017 and September 2020.
Wilson, from Winsford, also admitted three counts of making indecent images, one count of distributing indecent images and one count of possession of indecent images.
Today, Cheshire Gymnastics which also runs classes in Nantwich and Crewe as well as Hartford Performance Centre, released a statement expressing how they had been "betrayed and shocked" by Wilson.
It said: "A letter has been sent to all of our members today to reassure you all about this awful incident involving ex employee Ashley Wilson.
"The crimes have wholly taken place OUTSIDE of our club and no gymnast or member of our gymnastics community has been affected.
"The fact is, our safeguarding is of the highest standard and therefore we have done our job protecting everybody from this individual.
"We have been commended by the police and British Gymnastics for never relaxing our safeguarding protocols.
"We were advised not to communicate his arrest to protect any victim and their investigation.
"We have all been betrayed and shocked but this individual does not reflect our values as parents ourselves, as professionals in the sport we love or our values as a team.
"This will not diminish our passion and determination to continue providing the very best of safe, fun and professional services to our community."
Wilson was sentenced on Friday (January 29) at Chester Crown Court and ordered to sign the sex offenders' register and a sexual harm prevention order both indefinitely.
He was arrested by police on suspicion of possessing indecent images after a warrant was executed at an address in Winsford on Tuesday November 24, 2020. He was subsequently released under investigation.
The same day, the child disclosed the abuse by Wilson to her family and it was immediately reported to police and he was re-arrested.
On sentencing Wilson, the judge said: "You failed to accept the reality that you are a paedophile and have an unhealthy sexual interest in children."
The judge also said the victim and her mum have shown incredible courage and sent 'tremendous' sympathy to the family.
Detective Constable Laura Kimpton, of Cheshire Police's Public Protection Directorate, said: "The abuse Wilson subjected the 12-year-old girl to, was nothing short of horrific.
"It is possible that without the initial police action to arrest him for the indecent images he was in possession of, she may not have had the courage and bravery to disclose the sexual abuse.
"Wilson took advantage of, and preyed on, a young innocent child for his own sexual gratification and betrayed her trust and the trust of her family.
"I am pleased that he has admitted to all of his crimes and spared her the trauma of having to relive what happened during a trial.
"Justice has rightly been served but I know this will stay with her and her family for the rest of their lives and they will continue to receive the appropriate support to help come to terms with what happened."
David Keane, Police and Crime Commissioner for Cheshire, said: "This was a distressing case and my thoughts are with the victim and her family.
"I also want to thank those who worked hard to secure justice and for the support they have given to her and her family.
"Sexual abuse is an horrific crime. I would encourage anyone who has been a victim to come forward and report it, knowing you will be listened to and supported."
If you have been a victim of sexual abuse, or know of someone who has, contact Cheshire Police on 101, https://www.cheshire.police.uk/ or Crimestoppers anonymously by calling 0800 555 111.