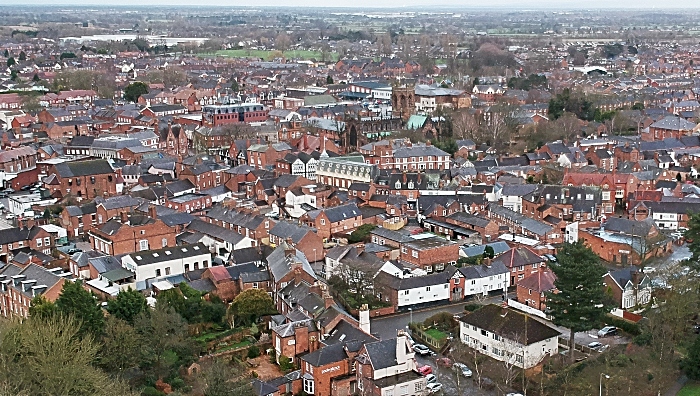 Residents in Nantwich will be offered virtual mental health and wellbeing sessions funded by Police and Crime Commissioner David Keane.
The local policing team and volunteer group, Nantwich Buddies, have received funding from the Community Police Fund to run an eight-week course.
It's aimed at residents who are currently isolated by the pandemic and need to increase social interaction.
The programme will be available to anyone in the CW5 postcode who feels they would benefit from some regular positive interactions with fellow members of their community.
Once lockdown restrictions have eased, residents involved will be encouraged to meet for walks, coffees and chats.
Local police will refer vulnerable people in the community to the scheme and PC Marc Harley, will be on hand to offer reassurance to residents who may feel isolated.
The Community Police Fund is a new fund which has been provided to all 122 policing communities in Cheshire.
Community police officers and PCSOs have been working with residents to develop bids of up-to £1,000 to fund projects which address local issues.
The fund has been developed using money seized from criminals under the Proceeds of Crime Act (PoCA) 2002.
It also links directly to the recently launched initiative to increase police visibility in every community by providing a dedicated Police Constable and PCSO for all 122 areas.
The funding for the wellbeing sessions has been allocated to the Nantwich South and Stapeley local policing community.
PCC David Keane said: "The latest lockdown means that many of us are again feeling isolated and cut off from our communities.
"Community groups across Cheshire, like Nantwich Buddies, are doing a fantastic job in volunteering their time to support vulnerable people and I'm pleased that my Community Police Fund can support their efforts.
"This virtual wellbeing scheme will provide a lifeline and much needed social interaction for many vulnerable residents who are staying safe in their homes during the pandemic."
Information on how CW5 residents can get involved will soon be available on the Happiness Hub page on Facebook: https://www.facebook.com/groups/thehappinesshubpodcast
Alternatively, to be signposted for support, contact Nantwich South local police team via Facebook or Twitter.