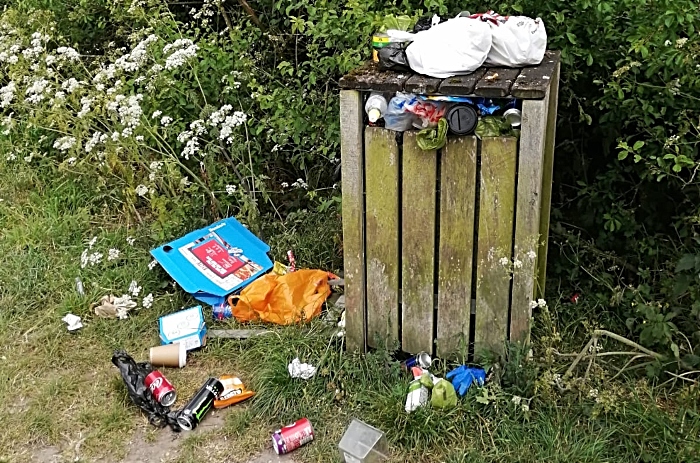 Environmental group Sustainable Nantwich is calling on residents to look beyond Covid and continue the campaign to become plastic free.
The group, which took the town to Plastic Free Town status last year, is hosting an online session on Wednesday February 17 at 6pm.
The virtual session will be a talk with Chester-based climate change strategy expert Niall MacFadyen.
Niall will be making the links between a plastic free future, consumerism, pollution and climate change – with a real focus on what the public can do about it.
Everyone is welcome by following this link on the night – Sustainable Nantwich expert talk.
Sustainable Nantwich founder Emilie Janman said Covid had "woken people up to the fragility of life on Earth".
She added: "A winter of heavy rain has seen homes in Nantwich under water as the Weaver broke its banks yet again.
"Increasing weather extremes are becoming increasingly costly.
"Worldwide millions are being made homeless becoming desperate climate refugees.
"And Covid has been a wake-up call. Our addiction to consuming everything on the planet has opened up Pandora's box.
"But Captain Tom has shown that the spirit of community, service and love, supported by the science, can win out.
"We have to come together again."
The group also warned last summer how the town was "drowning" in plastic and litter, which had increased during the lockdown.
Niall will be talking about the solutions and what can be done in Cheshire.
He said: "While it can all seem a bit overwhelming there is a real drive to take action to protect the planet for future generations.
"With the UK hosting the United Nation's international climate change conference this year, there is at last hope that humanity is coming together to change course.
"Here in Cheshire there are a whole host of exciting initiatives from creating a hotspot for a Hydrogen fuelled economy, putting farming centre stage in cutting carbon emissions, through to harnessing the energy of local communities to take action.
"Things really are coming together – but we have to keep up the pressure."
Sustainable Nantwich has joined the The Cheshire East Climate Alliance to ensure that people's voices are amplified through a joint action across Cheshire East.
The event is on Zoom, Meeting ID: 967 3483 0345, Passcode: 238240