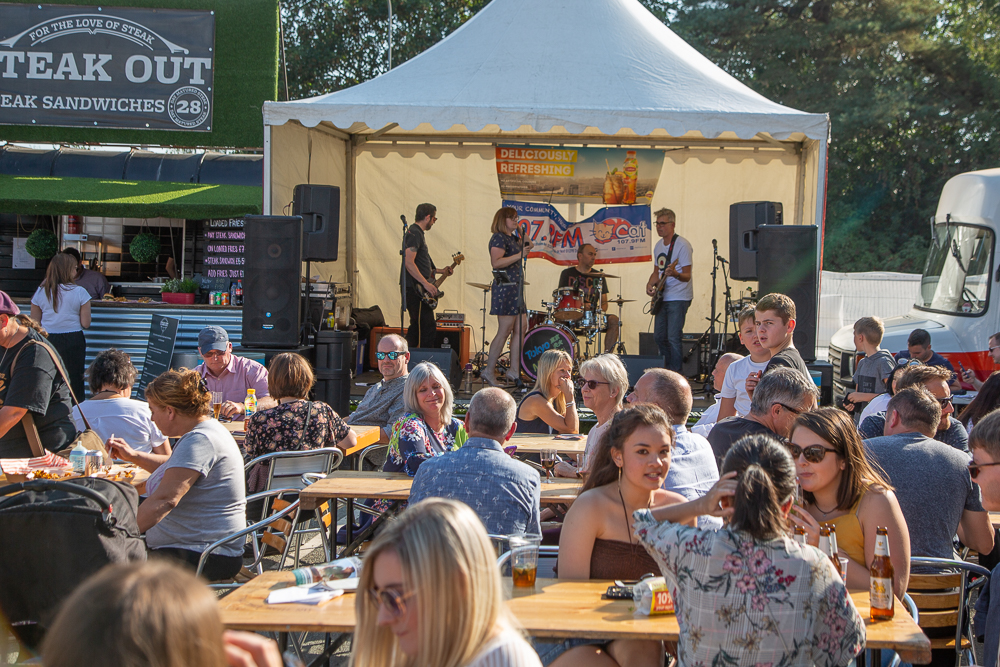 Organisers have cancelled this year's Nantwich Food Festival because of the current pandemic.
The popular 3-day event, scheduled for September, pulls in tens of thousands of visitors every year.
They had hoped that current restrictions and the vaccination rollout programme would allow the event – or a smaller version of it – to be held after it was also cancelled in 2020.
But in an announcement today, organisers said: "It is with great sadness that the Nantwich Food Festival Organising Committee have decided to cancel this year's festival.
"The decision to cancel during the current pandemic was not taken lightly and is based on concerns regarding health and safety and the uncertainty surrounding the holding of large-scale public events this year.
"Planning for the festival begins many months in advance and with the lack of clarity surrounding what restrictions could be in place in the future, the committee do not believe it would be viable to hold an event this year.
"The organisers appreciate the support they have received from volunteers, exhibitors, sponsors and the local council, and are aware of the local community's desire for a return to 'normality', but felt it would not be possible to offer an event that would parallel the success of previous festivals."
Festival Chair, Chris Farrall, said on cancelling the event: "We are hugely disappointed to have had to make such a decision.
"However, we will now focus all our efforts on planning for the return of the festival in September 2022, when the event will be celebrating its 21st anniversary.
"We cannot wait to welcome back our exhibitors, volunteers and visitors and will ensure we put on an extra special, safe event for the whole town to enjoy."
It comes just a few days after Nantwich Jazz Festival organisers announced April's annual event was cancelled.
And the Nantwich Show, scheduled for July, has also been cancelled.
It will be another blow to the town's economy and many small businesses and retailers who benefit from the major public festivals and events held in Nantwich throughout the year.