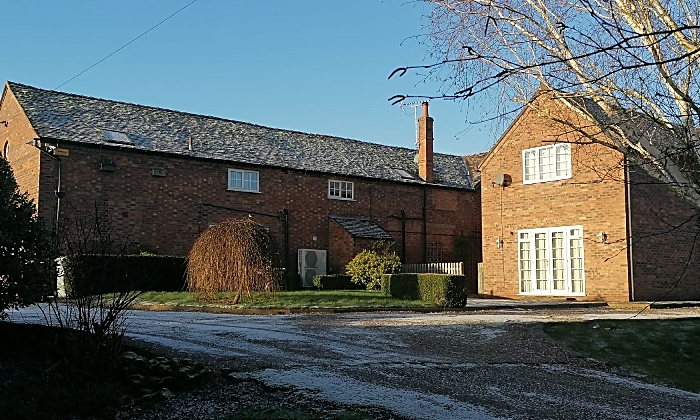 A popular independent health clinic in Nantwich is expanding and moving to larger premises on the outskirts of the town.
Tom and Gill Fox, who run The Nantwich Clinic, are set to open an all-new Health Hub by converting premises off Newcastle Road in Stapeley, opposite Cheerbrook farm shop.
Building work has now started on the new "Hub" which they hope will provide even more health and care services.
The centre will feature 12 new treatment rooms, a conference suite and yoga/pilates/exercise space.
There will also be a sensory garden for outdoor undercover yoga, meditation and exercise classes and  PT sessions.
It will also be available for talking therapy practitioners to use in private pods with clients.
Gill said: "We have been plotting and planning this new Health Hub which will deliver a unique range of medical and health facilities along with a team of medical professionals specialising in all aspects of health and wellbeing for the people of Nantwich and its surrounding areas.
"We are delighted to be able to tell you that the renovation has now begun.
"The new Health Hub with its multi-disciplinary team of professionals will offer a top class health and care service to local people.
"The idea is to have as many medical and health professionals under one roof that can work together for the benefit of the patient, helping  them to recover quicker.
"When the Sensory Garden is not in use, it will be available for patients to visit and to sit and wait in, especially during the current times whilst fresh air and space is so important.
"We have patio heaters, shelters, tables and chairs at the ready!"
The all-new Health Hub is due to open in early summer 2021. There will be free parking on site.
Nantwich Clinic, currently based in Pall Mall in Nantwich, treats and cares for patients with primarily lower limb ailments and problems.
Its Podiatry service is part of the area's front-line medical team – assessing, diagnosing and treating alongside the NHS.
Stay up to date with the new Health Hub plans and opening date on their social media channels https://www.facebook.com/thenantwichclinic and https://www.instagram.com/thenantwichclinic/