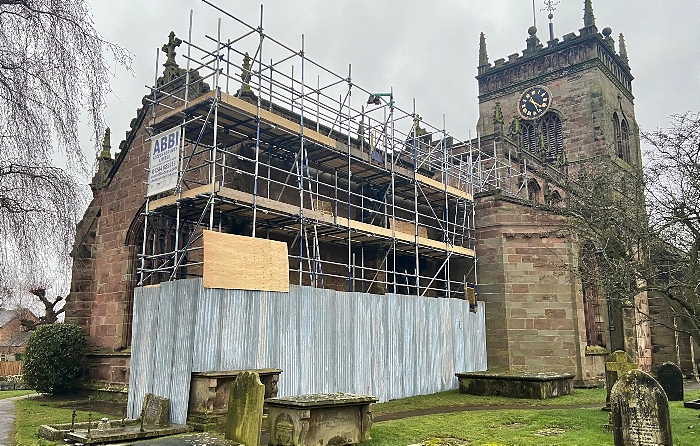 St Mary's Church in Acton is undergoing renovation work, writes Jonathan White.
The Anglican parish church, which was designated a Grade I listed building in 1967, is having repairs done to a section of parapet on the north side of the chancel of the church due to weathering.
The parapet is an extension of the church wall at the edge of a roof.
Scaffolding is in place and a hoist system is being used to lower each section of the parapet to the ground, with some pieces weighing up to 200kg.
Once removed each piece will be repaired or reconstructed and then returned to its original location at the church.
A representative from St Mary's Church, Acton said: "The work is part of an ongoing maintenance programme, very necessary with one of the oldest buildings in South Cheshire."
The renovation work is being carried out by Welsh firm Grosvenor Construction who specialise in designing masonry for historic and modern buildings throughout the UK.
The work is expected to be completed by April 2021.
Donations to St Mary's Church are gratefully received and help with the upkeep of the ancient building.
Donations can be posted through the letterbox by the south porch at the Church or via the Church website http://www.stmarysacton.com/