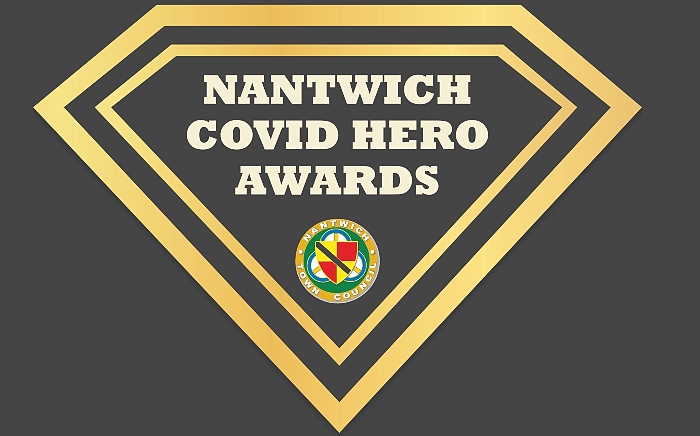 Nantwich Mayor Cllr Pam Kirkham has launched a "Covid Hero" awards scheme to pay tribute to "outstanding kindness" during the Covid pandemic.
Many residents, volunteers, organisations and businesses have stepped up to help during a challenging and difficult 12 months since the pandemic began.
Cllr Kirkham said: "My Mayoral year hasn't been at all what I anticipated, but I have been overwhelmed by our community and the way it has come together to support those in need.
"Usually towards the end of my Mayoral year we would be holding an awards evening to celebrate those I have visited or those nominated for continuing outstanding achievement.
"This year I felt it more fitting to acknowledge those who have been at the forefront of our community in response to the pandemic."
The Mayor is seeking nominations for awards for those who have gone above and beyond during the past 12 months in the following categories:
Neighbourhood Hero
This category is for that individual who is generous, friendly and has gone out of their way to help people this year. Whether it is doing your shopping, bringing you meals, or tidying up your garden, let us know about these special neighbours/individuals.
Community Hero
Open to community groups, schools, volunteers, organisation who have taken initiative to bring the community together.
Business Hero
Many of our businesses have suffered this year, having to close for many months, but there are also ones that have shone and stepped up to serve the community in new ways.
Young Hero
Let's not forget the youngsters, their lives have been turned upside down. So, let us know about those who may have excelled in their schoolwork from home, or who have helped the community or neighbours by doing something special.
Extraordinary Acts of Kindness
This category is to recognise those extra special people who have selflessly put others before themselves to make a real difference to someone's life during the pandemic.
To nominate someone for an award, apply to the Mayor with the following information:
Name of person nominating
Name of Nominee
Address and contact details of both of the above
Award Nominated for
Reason for Nomination (no more than 250 words)
Nominations must be submitted no later than Sunday March 28.
They can be posted to c/o Sheryl Birtles, Nantwich Town Council, Nantwich Civic Hall, Market Street, Nantwich, CW5 5DG, dropped off at the Civic Hall, or emailed to [email protected]