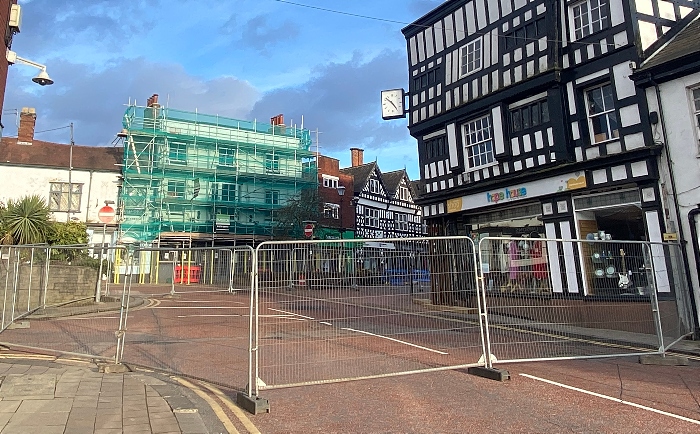 Police say a driver who crashed into a shop front in Nantwich causing the town centre street to be closed off, has come forward.
The incident happened early on Thursday (March 11) when a vehicle hit the front of the Hope House charity shop building on the corner of High Street and Swine Market, in Nantwich.
When police and fire crews arrived, they say the vehicle had left the scene and had appealed for witnesses.
Today a Cheshire Police spokesperson confirmed: "The driver of the car which collided with the building came forward to police late afternoon."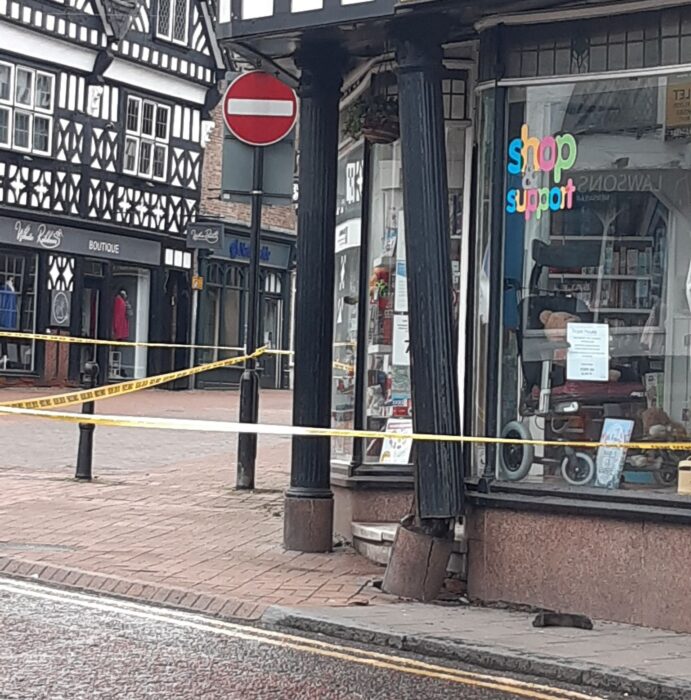 The building has had supporting props added while structural engineers assess the damage.
The collision had almost knocked out one of the supporting columns at the front of the building.
The road remains closed in both directions, with the building cordoned off on one side of High Street.
A spokesperson for Cheshire East Council said: "The road will be closed for a while because the property owner has engaged a structural engineer to assess the damage.
"We can't say yet when it will reopen."