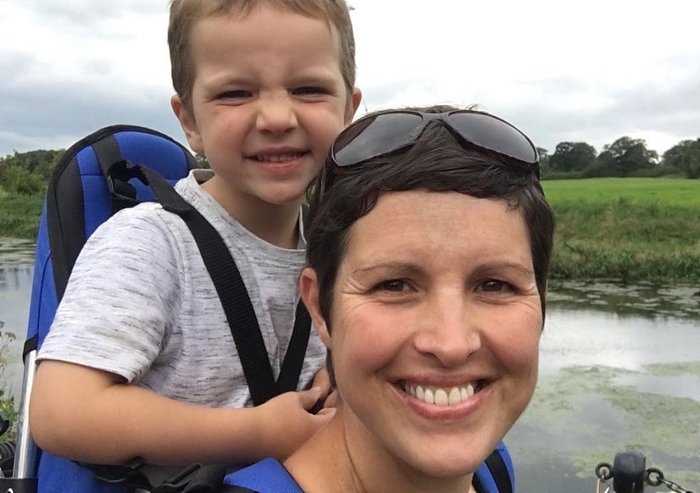 A Nantwich woman dealt a devastating blow when a life-threatening condition returned, has been told a donor has been found.
Overjoyed Brine Leas teacher Steph Thompson has just received the best possible news as she prepares for another battle against Acute Myeloid Leukaemia (AML).
"It's great," said the 34-year-old.
"I feel really lucky. It was someone who was already registered so that's why it's happened so quickly.
"I have a common genotype apparently.. the donor is a 29-year-old who is in the UK.
"That's all I know and think all I'll get to know."
Just two months ago, Steph was left reeling when doctors told her she had suffered an AML relapse.
It left her needing a Stem Cell Transplant, sparking a desperate search around the globe to find a registered match donor.
Although a donor has been found, there are still risks that it may not work, and she is desperate to raise awareness and increase the number of donors registered.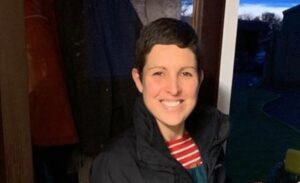 Her journey began back in June 2018 with what she thought was just a throat infection.
Doctors were more concerned after initial check ups – and soon after she was diagnosed with AML.
It was rare in someone as young and fit as Steph. The condition is normally more prevalent in people aged over 65.
"I play hockey every week for Crewe Vagrants, I go running, I'm a healthy person.
"But it doesn't matter – I was just unlucky," she said.
Steph, mum to five-year-old Freddie, endured months of chemotherapy and went into remission in January 2019.
"I went for regular blood tests over the next two years to check everything was ok, and then I volunteered for a trial for bone marrow samples to be taken," she said.
"It was in January when the last sample was being taken for the trial that my AML markers were higher.
"I'd relapsed. It was out of the blue.
"I felt fine, and it's been caught early. But it meant I needed a transplant."
It started a worldwide search for a match donor.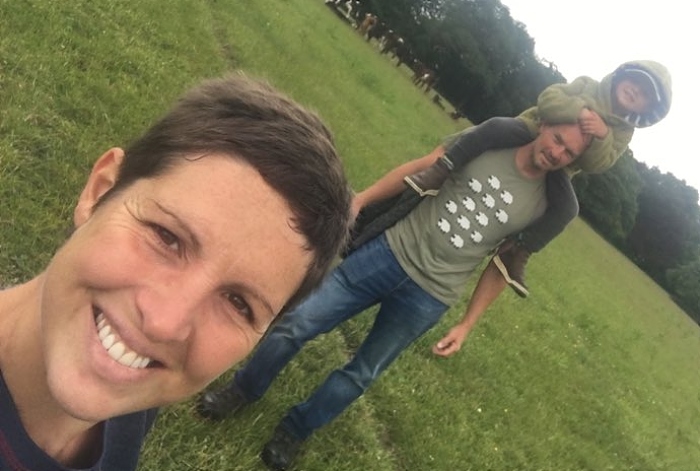 And with only 2% of the population registered as bone marrow donors, Steph knew there was a chance one would not be found.
"People are just not aware of it. People give blood all the time, but many don't realise you can also donate stem cells on be on the register," she said.
"It only takes two or three hours to take blood, extract the cells.
"The more people we can get on the donor register, the more lives we can save."
Steph has been shielding since January due to Covid, and has been supported by Brine Leas School where she works as a Maths teacher.
She now faces an intense programme of radiation and chemotherapy to get her AML markers down as far as possible before a transplant.
And although a match looks to have been found, Steph knows things can still go wrong.
"First time I had it I didn't really have time to think about it. This time it has been more difficult, it's the unknown."
She was also badly affected when a close friend Dave Newton, a former police officer suffering with AML, contracted Covid and died in January.
"He was such a lovely chap, and this is why I want to urge people to join the donor register," she added.
German-based charity DKMS is the largest register of donors, and anyone aged 17 to 55 can register to increase the number of potential matches.
The Anthony Nolan Trust also holds a register of donors for people aged 16 to 30.
"Maybe by speaking out more people will register – and maybe then there is a match for someone else who needs a donor to stay alive," added Steph.
"That's my main aim.
"And if I get a match and a transplant – I would love to meet the person who could save my life."
To find out more, visit DKMS and Anthony Nolan Trust online.