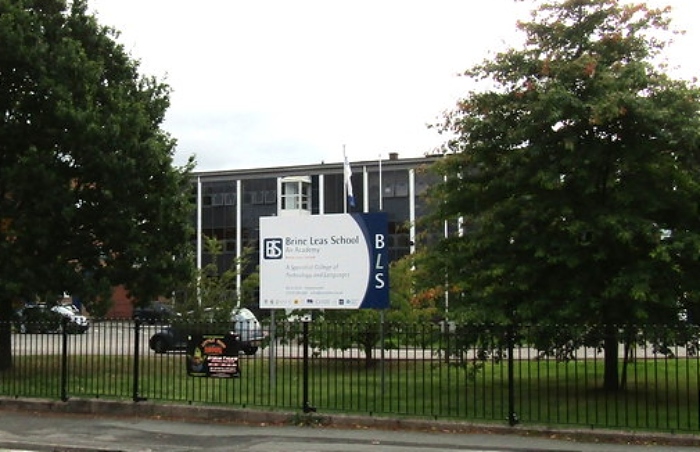 A school bus collided with a van parked outside Brine Leas School in Nantwich today.
No pupils were on board the bus at the time of the crash, and it's believed no one was injured.
Police and the bus transport company were called to the scene. It's believed the accident happened in the turning circle in the school grounds.
Brine Leas headteacher David Cole said: "To everyone's great relief and due to the quick-thinking staff and children, there are no serious injuries. There were no children on the bus at the time.
"All of the relevant authorities have been contacted and the police and the transport company have attended the school site.
"The police have determined that there is no need for any further action from their point of view.
"The Local Authority is investigating the incident with the transport company.
"We have spoken to all of the children, and the parents of the children, closest to the incident.
"I have also assembled all those that were in the vicinity to discuss what happened and offer support and reassurance.
"We will continue to check on our whole community throughout the day.
"There is no need for further concern and the safety of our children is always our number one priority."
A Cheshire Police spokesperson said: "At around 9.25am on Wednesday 24 March police were informed of a collision on a private road within the grounds of a school on Audlem Road, Nantwich.
"Officers attended and discovered that the collision involved a white single-decker coach and a stationary and unoccupied grey Citroen van.
"Barriers on a pavement were knocked over as a result of the collision, which occurred at around 8.45am.
"The barriers made contact with some students.
"No ambulances were called but first aid was administered for minor injuries by staff at the school.
"The officers spoke to the people involved and deemed that no offences had been committed."