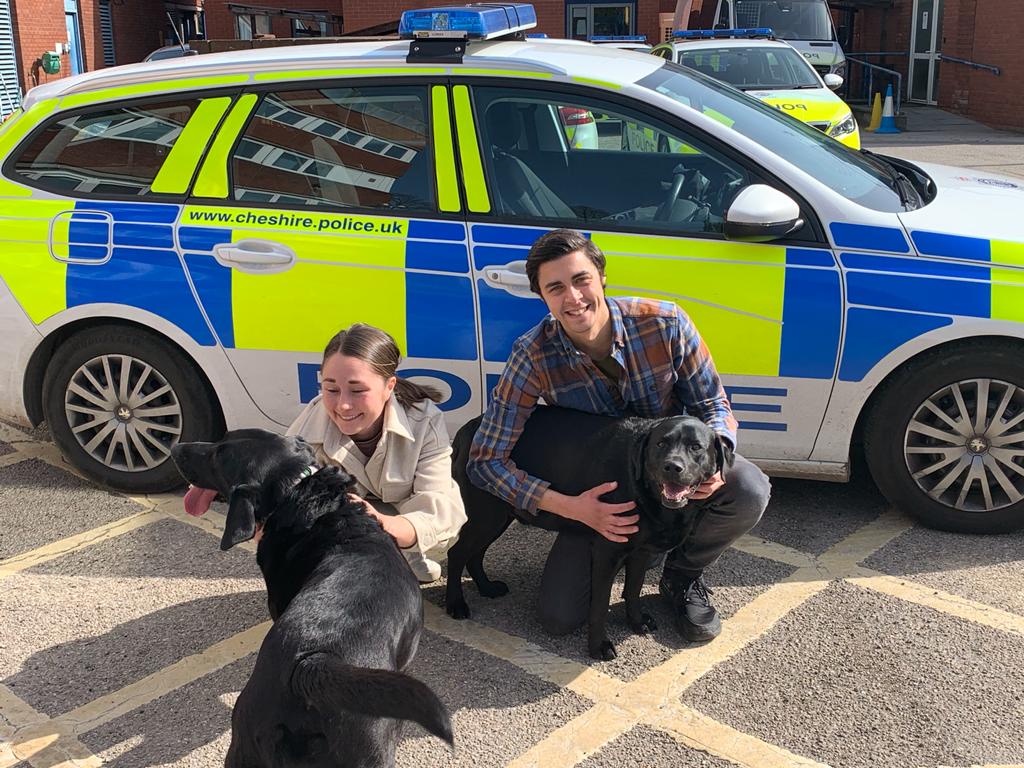 Two stolen Nantwich Labrador dogs have been recovered from an address in Stoke-on-Trent this morning (Tuesday 30 March) and returned to their owners.
Three people at the address – a man aged 37, a woman aged 28 and a 15-year-old boy – have all been arrested on suspicion of theft in relation to the incident.
They are currently on their way to custody to be questioned as part of our ongoing investigation into the dog thefts.
Pictured are the recovered dogs Denzel and Welly with their hugely relieved owners, Dale and Charlotte Robson.
Dale said: "I cannot thank everyone enough for all the hard work, help and support given and offered.
"We would not have them home if wasn't for the amazing work by Cheshire Police and the outstanding support and coverage on social media.
"They have been kept well and now happy to be home.
"It's hard to put into words how devastating the past few days have been. I can't put into words just how relieved I am now to have them back."
It follows a massive campaign on social media and door to door to help find the dogs stolen from outside M&S on Beam Street in Nantwich on Saturday (March 27)
Police issued CCTV images showing the dogs being lead away down Market Street at around 6pm on Saturday.
The community rallied around Charlotte and Dale in the search to get their beloved black Labs returned.
The incident comes amid a rise in dog thefts around the country.
More dogs than ever before have been homed by families during the pandemic lockdown.