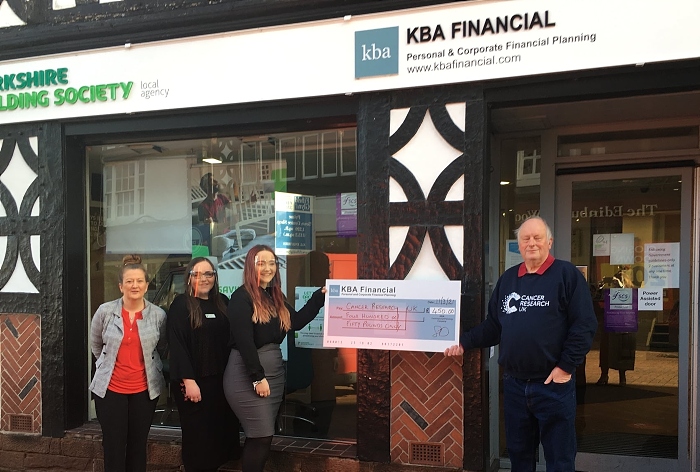 Staff at KBA Financial Planning in Nantwich have helped raise £450 for Cancer Research UK.
Neil Fearn, chairman of the Crewe & Nantwich Cancer Research Group, received a cheque on behalf of Cancer Research UK from KBA at their Yorkshire Building Society offices in High Street.
Company director Sarah Hogan held a poll on social media for three charities to receive a donation voted for by their customers and clients.
A Cancer Research group spokesperson said: "Many thanks to Everyone from Cancer Research UK!"
Pictured are Suzanne Davies, Lauren, Emma and Neil at the cheque presentation.