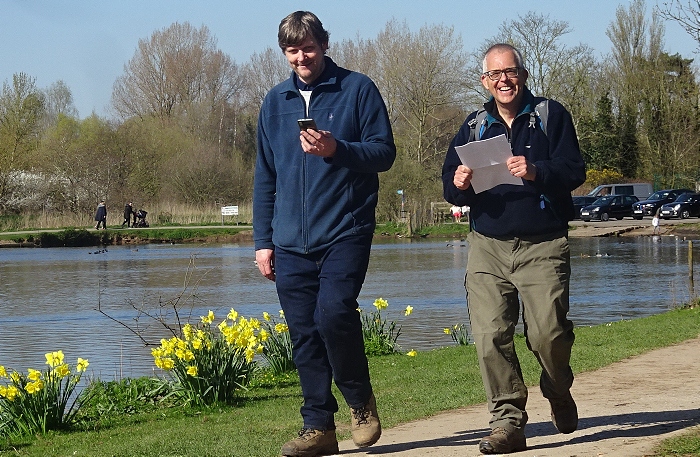 St Mary's Church in Nantwich has launched a free photo-trail competition, writes Jonathan White.
Susie Boxhall, Youth and Children's Worker, has organised three versions of Nantwich Riverside photo-trail loops – North (19 photos in total), Middle (17 photos) and South (18 photos).
They all follow routes alongside the River Weaver.
Nantwich Riverside North starts from Snow Hill car park and takes participants along Waterlode northwards to the River Weaver, to Barony Road at the northern end of Nantwich Riverside, then back via the Nantwich swimming pool building.
Nantwich Riverside Middle also starts from Snow Hill car park and takes people along Waterlode southwards to the River Weaver, to travel alongside it to Shrewbridge Road carpark, then back along a slightly different route (unless combining Middle and South trails, in which case head towards the lake).
Nantwich Riverside South starts from Shrewbridge Road carpark and follows a route towards Nantwich Lake, around the lake, then alongside the River Weaver, turning right just before the overhead railway bridge to return to the car park.
Participants are asked to use the answer sheet to draw an arrow on the photo location and write the corresponding number of the photo, along with their name and age group (Child, 0-10; Youth, 11-17; Adult, 18+).
If a participant has insufficient space to label the maps they can describe the location instead such as S1 is located…
There will be a small prize for each age category.
The answer sheet is to be handed in by April 18 to the St Mary's Parish Office (Church Walk), or emailed to [email protected]
For full details please visit: https://stmarysnantwich.org.uk/easter-photo-trail/
A representative from St Mary's Church, Nantwich said: "Anyone is welcome to participate.
"It is offered as a fun way to reconnect with nature as lockdown is eased."