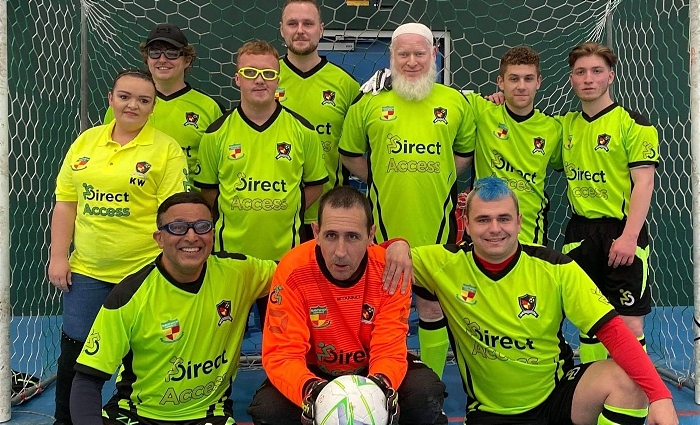 Nantwich Town Wolves Visually Impaired Football Club us staging free pan-disability football training sessions every Friday.
The sessions will run from 7pm-8pm on Nantwich Town's 3G pitch at The Weaver Stadium, Waterlode.
They are open to anyone aged 16 and over with a disability.
Nantwich Town Wolves VIFC is run by Craig Acton and Keir Welch and sponsored by local disability company Direct Access.
Ibrahim Taqi, chairman of Nantwich Town Wolves VIFC, said: "We look forward to supporting our local disabled community in health and wellbeing, allowing us the opportunity to give back to the community."
For further information relating to Nantwich Town Wolves VIFC visit their Facebook page or email [email protected]
(Words and pics by Jonathan White)