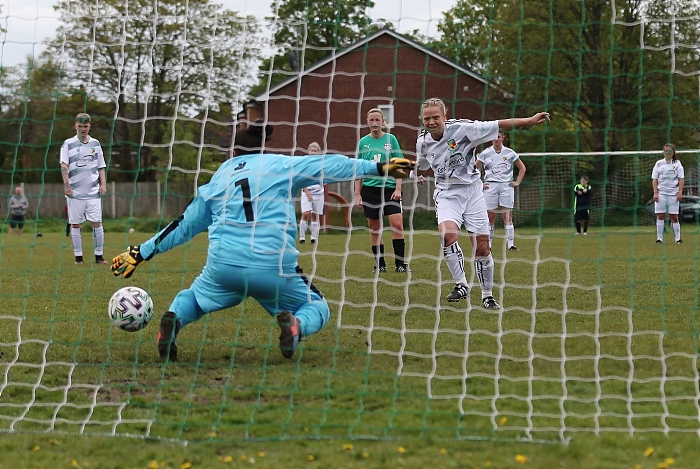 Nantwich Town Ladies FC beat Altrincham Hale Ladies 6-3 in their final match of the season in the Cheshire Women's & Youth Football League (Championship East), writes Jonathan White.
The goal scorers for Nantwich were Kirsty Fisher-Sherratt (3), Marni Williams (2), and Emily Fallon.
The win means Nantwich Town Ladies FC have finished runners-up in their league behind winners Sale United Open Age Ladies.
Nantwich Town now wait to hear whether they will be promoted next season to the Cheshire Women's & Youth Football League, Premier or North West Women's Regional League.
The league agreed at the beginning of the season only to promote the winners of the Championship east and west which is Sale and Ellesmere Port respectively.
But now they could promote two sides as some clubs have dropped out of the Premier leagues during the Covid-hit season. League officials are still to decide.
Chris Broad, Manager, Nantwich Town Ladies FC first team, said: "It was a tough last game of the season despite a dominant first half coming in at half time 6-1 up.
"They made it difficult for us in the second half and all credit to them for that.
"The girls showed fight and character to get the win.
"We now await communication from the League to see what happens next season, but we have done all we can to help our cause. We now have to work hard in pre-season, which for us starts immediately, as we try to keep momentum and improve further for next season."
For further information relating to Nantwich Town Ladies FC email: [email protected] , phone: 07805905241 or visit: https://www.facebook.com/NTFCLadies