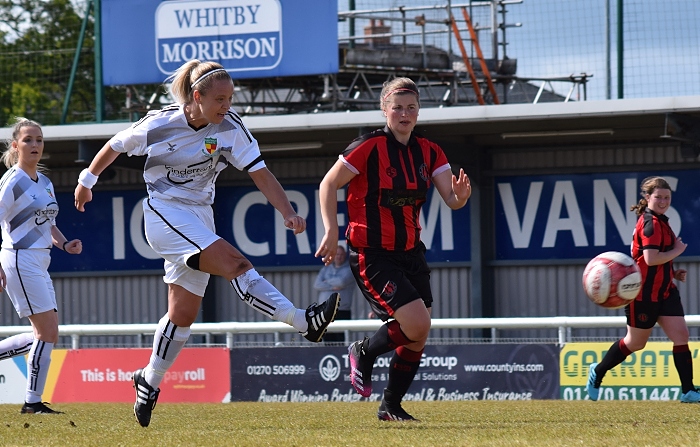 Nantwich Town Ladies beat City of Stoke Ladies FC 2-1 in a behind closed doors pre-season friendly, writes Jonathan White.
Nantwich goals were scored by Kirsty Fisher-Sherratt and Marni Williams.
The game was preceded with a minute's silence in memory of a nine-year-old boy who died after being struck by lightning.
Jordan Banks was playing football in a field in Blackpool when he was killed last week.
City of Stoke Ladies FC play in the West Midlands Regional Women's Football League, which is two tiers above Nantwich Town Ladies FC's current level.
Nantwich are still waiting to hear whether they will be promoted next season, after finishing runners-up in their League behind winners Sale United Open Age Ladies in the Cheshire Women's & Youth Football League, Championship East.
They could be promoted to either the Cheshire Women's & Youth Football League, Premier  or North West Women's Regional League.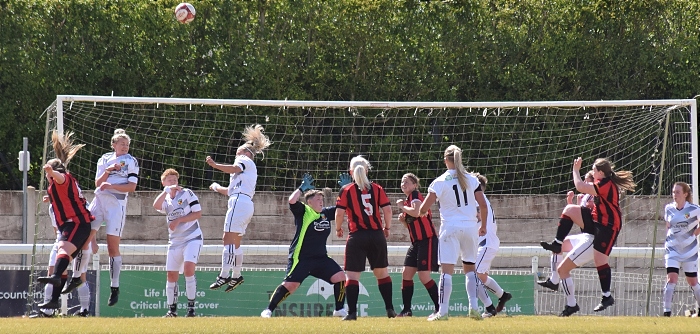 The league agreed at the beginning of the season only to promote the winners of the Championship East and West which is Sale United Open Age Ladies and Ellesmere Port Town Ladies 1st respectively.
But now they could promote two sides as some clubs have dropped out of the Premier leagues during the Covid-hit season. League officials are still to decide.
Chris Broad, Manager, Nantwich Town Ladies FC first team, said: "I'm very proud of the girls.
"City of Stoke played some nice football for large portions of the game, but I felt we had the edge in the final third at each end.
"Our pace and positioning at the back nullified any real threat posed by their forwards and our creative players forged plenty of clear-cut chances.
"These games are more about what we learn and take from them than the results, but a result such as this against a higher opposition is certainly a good thing.
"I would say from a collective 16 player squad, when you take every individual performance, I would say it's one our best performances to date which I hope we can build on going forward."
For further information relating to Nantwich Town Ladies email: [email protected] , phone: 07805905241 or visit: https://www.facebook.com/NTFCLadies