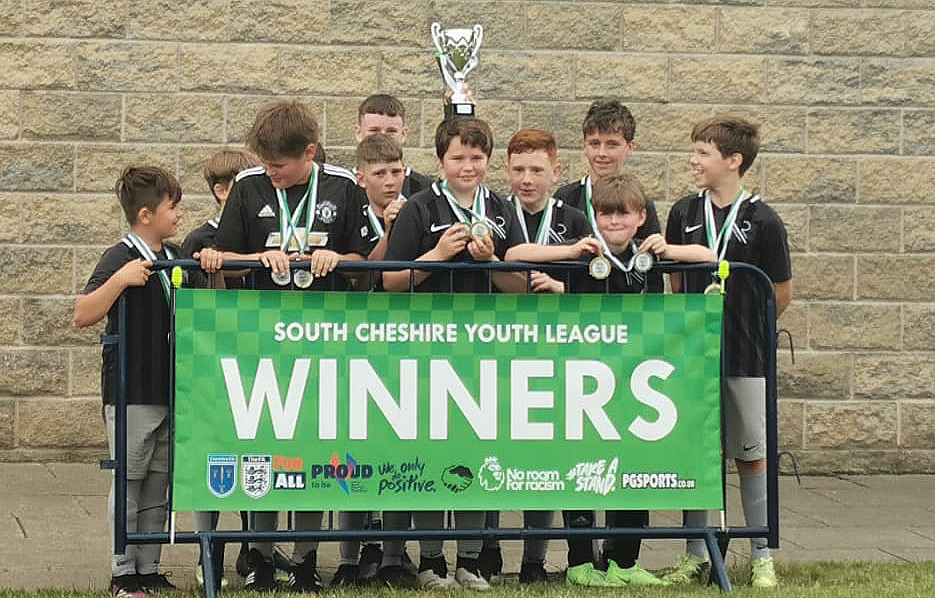 A South Cheshire youth team have been crowned champions after going through a Covid-hit season unbeaten in their league.
NAR Sports Under 12s won the South Cheshire FA Youth League ahead of 13 other sides who all made amazing efforts to complete the campaign disrupted by pandemic lockdowns.
NAR, who have players from Brine Leas, Malbank, Shavington and schools in Crewe, were crowned champions on the final day held at Sandbach United.
They won every single league game, scoring 96 goals and conceding just 20.
NAR were beaten in the semi-finals of the Cup by one of their closest rivals, Cheshire Blades Lightning.
Blades were crowned joint U12s Cup winners along with Willaston White Star.
NAR Sports U12s assistant manager James Ward said: "It's been a crazy season with so much disruption, but we managed to achieve consistency throughout. We're so proud of the boys.
"But we should congratulate every team and their staff for managing to complete the 2020-21 season, and the organisers Damian and Grace who made such an effort to keep the league going.
"There are so many unsung heroes who worked behind the scenes at each club to ensure our boys could continue to play in a Covid-safe and secure environment."
Formed in 2017, NAR Sports has grown to 15 teams (2019-20), playing from U6 up to U12 in a number of leagues, South Cheshire, Mid Cheshire and the Soccer Centre (Crewe).
The club has a partnership with Reaseheath College so they use their state-of-the-art sport facilities, developing all aspects of the club.